Connecting you with the right care
Need to make a Dentist appointment this week? Book the right appointment with the right doctor in your network.
Find the Best Dentists in New York, NY!
Kaly is a flexible, state-of-the-art online booking program that allows you to make appointments with a top-rated dentist nearby within minutes. Just create a free Kaly account and start your search for the best dentist. You may also refine your search by your location, insurance or condition. Once you've found a dentist, check for availability and book your appointment by picking a suitable time slot.
Kaly makes it easy for you to keep track of your appointments, too. The system sends friendly reminders before your appointment, along with reminders for future checkups or procedures. The built-in artificial intelligence makes the search engine intuitive, offering results that match your requirements perfectly. You can also read reviews about your dentist from verified patients, ensuring that you're getting the best of the best in service and professionalism.
4.9

Patients Commonly Treated
40% Neck Pain
30% Sciatica
15% Herniated Disc
15% Scoliosis
Find the Dentist Doctor you deserve
Kaly has user design components that makes searching for a highly rated dentist in New York easy. The system provides filters that allow you to find the dentist based on a specific location, condition or insurance carrier. The results display all the top-notch dentists available near you. Choose the one that you feel is right by reading the reviews posted by verified patients. Then pick your time slot to book your appointment.
Fast, secure, and convenient
Kaly offers a fast and convenient way to schedule appointments with highly qualified dentists in New York. Simply search for a dentist based on your location, insurance or condition. You can also take care of all the necessary paperwork from the Kaly interface, well before your appointment.
Get matched with amazing providers in New York,NY
Kaly matches you with the right type of dentist for your condition, insurance and location every time. This online system takes the pain out of asking friends and family members for recommendations for top-quality dentists. Just fill in your parameters in the search engine and browse through the results. When you find a dentist you like, look at the available dates and time slots, and then pick one that's suitable for your appointment.
Frequently asked questions
Why do people avoid going to the dentist?
According to the American Dental Association, people avoid going to the dentist for three basic reasons. About 59 percent of Americans cite cost as the main reason. As many as 22 percent say they're afraid of the dentist and pain from the procedures. Then some 19 percent talk about how difficult it is for them to fit a dental appointment in their busy schedule.
How can a dentist help me?
A dentist is a tooth doctor who helps you care for your oral hygiene and addresses painful problems with your teeth and gums. You don't necessarily have to have a tooth problem to consult a dentist, as they excel at preventative care as well. With regular dental checkups, you can maintain your oral health and avoid paying for expensive dental procedures later.
If you do have a problem, such as a toothache, sensitivity or even a lost tooth, visit the best dentist you can find. Some of the treatments your dentist may recommend include:
Teeth cleaning
Teeth whitening
A root canal
Dental fillings for cavities
Crowns or veneers
Dental implants and dentures
Tooth extractions
Braces and clear aligners
Can I schedule an appointment with a dentist near me online?
Kaly has been designed for convenience. You can easily search for highly recommended dentists who practice nearby. You can find great dentists who accept your insurance carrier, thus cutting down on the cost. You can even schedule your appointment by choosing the time that's most convenient for you, including on Saturdays and Sundays. Just create a free Kaly account, choose your dentist from dozens and book your appointment.
Is there a dentist in New York who takes same-day or after-hour appointments?
Kaly gives you no excuse to back out from going to the dentist. Even with a busy work life, you can squeeze in an appointment by searching for a dentist near you who offers same-day or after-hour appointments. The Kaly system is flexible enough to allow you to filter your search by your location, insurance carrier and the condition you want treated, making it easy to find the right top-rated dentist. You can even fill out all the paperwork online before you arrive to cut down on the waiting time at the dentist's office.
Can I inherit bad teeth?
Lifestyle plays a bigger role in the health of teeth and gums than genetics for most people. You may find, however, that certain teeth problems are due to your DNA. The University of Pittsburg School of Dental Medicine completed a study that showed tooth decay and gum disease do have a genetic component. While some 14,000 Americans have mutated genes that affect the protecting layer of enamel on the teeth, making the teeth look yellow, brown or gray. To know for sure, visit one of the best dentists in New York.
How do I find a female dentist in New York?
Kaly was created with you in mind. If you feel a female dentist would make you feel more comfortable, you can easily locate one using the Kaly search engine. The algorithm filters through all the profiles of the dentists and only shows you only the highest-rated female dentists who are available nearby. Then you just pick the one you want, check the available time slots and book your appointment. You get friendly reminders from Kaly before your appointment, and the program even keeps track of future checkups.
Am I brushing my teeth wrong?
About one third of Americans brush their teeth either too long or not long enough. The American Dental Association recommends that you brush your teeth for two minutes, using a soft-bristle brush to avoid damaging your gums. You also shouldn't press too hard on the toothbrush. Use gentle back-and-forth strokes at a 45-degree angle. Brush your teeth twice a day, as it helps remove most of the plaque and food debris, keeping your teeth white and healthy.
Can the dentist fix my tooth sensitivity problem?
Having sensitive teeth can have several implications. You may have:
Tooth decay
A cavity, which is a hole in your tooth
Old fillings that are hiding tooth decay
Worn-out enamel, which is the hard, protective layer covering your teeth
An exposed tooth root, which is often very painful
A loose tooth
Gum disease
Receding gums
Your dentist can fix your tooth sensitivity problem, but only after a thorough checkup to find out the exact cause. You may even have several teeth that are collectively causing your tooth sensitivity. Your dentist may recommend several options, including a root canal, the extraction of a tooth, protective crowns or redoing old fillings to help resolve the issue. You may even get advice on the type of foods that could be causing your teeth sensitivity, so that you can limit or avoid eating those foods.
How can I find out if my insurance carrier is accepted?
Kaly makes it easy to find out if your insurance carrier is accepted. The system has been specially designed to search top-rated dentists who take your insurance. You just then choose the dentist you want and book an appointment at a convenient time from their available time slots. It's recommended, however, that you check with your insurance carrier for additional terms and conditions that may apply.
What is a smile makeover?
It takes just seven seconds to make a first impression, and about 50 percent believe a beautiful smile is the first and best way to make a good impression. If you worry about the way your teeth look when you smile, you can go for a dental smile makeover. A smile makeover dentist usually specializes in cosmetic dentistry, as it isn't just about the health of your teeth and gums, but how your teeth match up to the shape of your face, your hair color, your skin tone and the color and shape of your lips.
Your dentist may recommend several dental procedures to correct your teeth so that your smile becomes picture perfect. The entire process may take months or even years if you need braces. A few examples of what you may undergo as part of a smile makeover include:
Braces or clear aligners
Composite bonding
Veneers or crowns
Tooth implants
Teeth whitening
How to choose your Dentist?
Keep the following factors in mind while choosing a Dentist: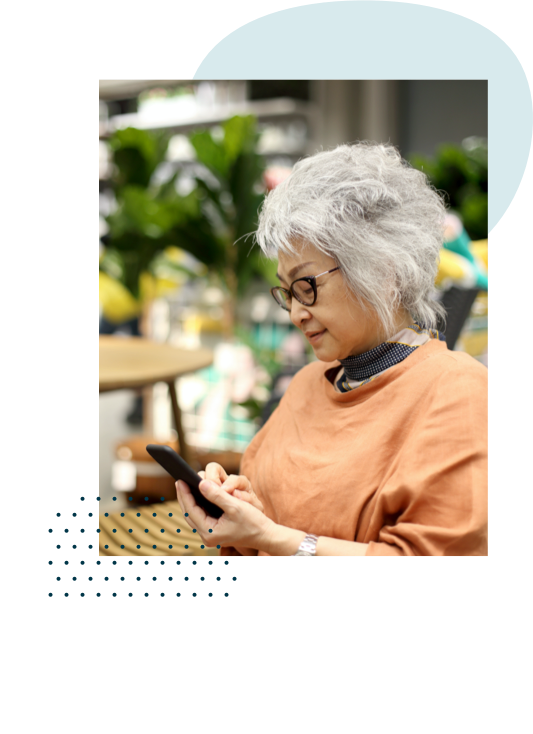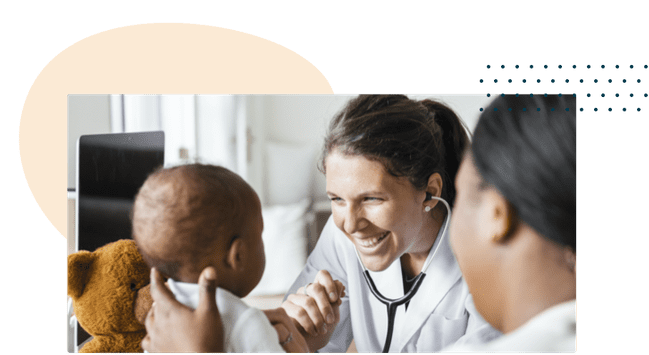 Are you an amazing doctor?
We're here to deliver an amazing healthcare experience by connecting doctors and patients who are a mutual fit. Grow your practice with us.