Connecting you with the right care
Need to make a Dermatologist appointment this week? Book the right appointment with the right doctor in your network.
Find the Best Dermatologists in New York, NY!
Kaly offers a user-friendly platform to locate and book an appointment with one of the highest-rated dermatologists in your area. If you're unsure which one to choose, browse verified reviews of real patients, just like yourself. It's an easy enough process for anyone to master it.
With Kaly, you get access to the up-to-date availability of the very best dermatologists nearby. Once you create a free online account, search by your skin condition, your location and you're your insurance carrier. Once you find the dermatologist who best suits your needs, you can instantly book an appointment at a convenient time and day.
After you select the dermatologist of your choice and schedule an appointment, you can even fill out the in-office forms online before you get there. Additionally, Kaly sends you reminders for your upcoming consultation and helps you keep track of your health checkups, so you can schedule all your future appointments just as easily.
4.9

Patients Commonly Treated
40% Neck Pain
30% Sciatica
15% Herniated Disc
15% Scoliosis
Find the Dermatologist Doctor you deserve
Kaly was designed with you in mind. It's a straightforward, easy-to-use platform with everything you need to find a top-rated dermatologist near you. It takes the guesswork out of searching for an in-network provider. The system even shows you what other patients are saying about the doctor to help you choose the right dermatologist for your needs.
Fast, secure, and convenient
Kaly aims to deliver a streamlined health care experience by connecting you with New York's best dermatologists. You leverage their state-of-the-art system to discover the one that's right for you. This convenience is within your reach.
Kaly is an empowering platform that maintains the highest standards of encryption available, so your data is secure. Its easy-to-use interface ensures a fast and reliable way for you to find a top-rated dermatologist and schedule your next dermatology appointment.
Get matched with amazing providers in New York,NY
Kaly was designed for health care consumers who prefer to invest more time in staying healthy. Don't waste your time hunting down the right dermatologist and playing phone tag to make an appointment. Setting up your account is free, and you have immediate access to the best dermatologists that New York has to offer.
Find your ideal provider by searching based on your condition, your insurance carrier and your location. Kaly instantly matches you with exceptional dermatologists to choose from. If you're unsure about your insurance coverage, Kaly has a built-in Insurance-Checker that verifies that your preferred dermatologist accepts your insurance provider.
Frequently asked questions
What is a dermatologist?
A dermatologist is a physician who specializes in the treatment of your nails, hair and skin. Becoming a dermatologist requires 12 years of schooling and training to learn to diagnose and treat more than 3,000 different conditions. These doctors are considered specialists.
What conditions do dermatologists treat?
Not only do dermatologists treat patients of all ages, but they also treat a wide variety of conditions. You can get treated for such diseases as psoriasis, eczema and skin cancer. Your dermatologist also treats hair loss, rosacea, liver spots and dermatitis, as well as fingernail and toenail diseases.
Why should I visit a dermatologist?
If you're suffering from one of the thousands of conditions that dermatologists diagnose and treat, you may benefit from consulting a dermatologist. While any hair, skin or nail irritation may prompt you to seek out a specialist, some telltale signs that you require immediate attention include:
Chronic skin irritation. Flaky, inflamed or itchy skin that doesn't respond to over-the-counter treatments may be a sign of a serious underlying condition. While it's possible that's merely the result of weather changes or beauty lotions, seek professional advice to be sure.
Hair loss. If you notice more hair than usual falling out in the shower, you may be suffering from a scalp disorder. Dermatologists offer state-of-the-art laser therapies or other remedies to help you retain as much hair as possible.
Persistent acne. Many over-the-counter products, diets and fad treatments promise to clear up your acne. Consult a dermatologist if you've tried home remedies, and nothing seems to work. Dermatology treatment may include prescription medication, laser/light therapy or a corticosteroid injection.
Hives or rashes. Persistent hives or rashes may be either an allergy or a skin infection. Kaly helps you set up an appointment with a dermatologist who can identify and treat your condition.
Scars. Acne, cuts, scrapes or other blemishes can lead to unsightly scarring. Fortunately, top-rated dermatologists minimize scars through techniques such as microdermabrasion, laser treatment, and even surgery, when necessary.
Moles. Dermatologists treat moles or other patches of skin that have altered their shape, color or size. Such changes may indicate skin cancer, so the sooner they're treated, the better the chance you have for a full recovery. You can even schedule regular checkups so your specialist can monitor the condition.
Nail problems. Fungus, ingrown nails, warts and other nail disorders all respond to treatment by qualified dermatologists. Early signs of cancer often appear on your nails, and early detection can be a lifesaver.
What can I expect when I visit a dermatologist?
Your first visit to a dermatologist is similar to other doctor visits. First, you can expect a review of your medical history and a physical examination. Your specialist then asks you about your reasons for the consultation.
Then, depending on your condition, the dermatologist may recommend one or more tests, such as allergy testing, a biopsy or Tzanck testing. If testing is not necessary, the next step is making an accurate diagnosis. Your treatment program depends on knowing what the real issue is, and that's a dermatologist's strength.
Do dermatologists have same-day or after-hour appointments?
Many dermatologists in New York offer same-day and after-hour appointments. The Kaly platform was designed to connect you directly with a specialist at your preferred day and time. You can usually find one on the same day, or if not, within 24 hours. This real-time platform makes it easy for you to get the quality care you need from a dermatologist when you need it.
Does the dermatologist take my insurance?
Kaly allows you to isolate your search for a dermatologist who accepts your insurance carrier. If you're unsure of your coverage, Kaly provides an Insurance Checker to figure it out. Since the platform is geared to your needs, matching your health insurance to a provider who accepts it is all part of this service.
Can I find a female dermatologist?
Kaly offers a wide range of selection criteria for your search. You search for your ideal dermatologist by your location, skin issue, insurance carrier and gender. Simply apply the appropriate filters, and Kaly searches for you.
Are video appointments available with a dermatologist?
Several New York dermatologists offer online video consultations. You can identify them by the video icon in their profiles. You may also narrow your search to dermatologists who offer video appointments. Kaly provides many ways to find the dermatologist who best serves your needs.
Where can I find the best dermatologist?
There are many highly trained and qualified dermatologists near you. Kaly provides the ideal platform for you to choose the best one for you. You narrow your search by multiple criteria. You even see their availability in real-time to schedule an appointment at your convenience. Just create a free online account, and you're on your way.
How do I choose a dermatologist?
Choosing the right dermatologist significantly enhances your health for years to come. Consider a range of factors when choosing the right one for you, such as:
Payment terms. Of course, you're welcome to pay out-of-pocket, but if you have a health insurance plan, Kaly verifies which dermatologists accept yours. In addition, the system offers you a list of in-network providers along with any other criteria you choose, from gender to available hours.
Office hours. With Kaly, you can find a dermatologist to accommodate your schedule, even when you need an after-hour or same-day appointment. Appointment schedules are updated in real-time.
Location. It can be challenging to squeeze a doctor's appointment into a busy day. Kaly helps you find a dermatologist conveniently located close to you in New York.
Type of dermatologist. Depending on your needs, you may want to select a dermatologist specializing in your needs, such as pediatric or cosmetic dermatology. Kaly enables you to search for the perfect match.
Patient reviews. Kaly only posts reviews by verified patients, so you can rely on their honesty. After researching the experiences of other Kaly users, choose the dermatologist that best suits your needs.
How to choose your Dermatologist?
Keep the following factors in mind while choosing a Dermatologist: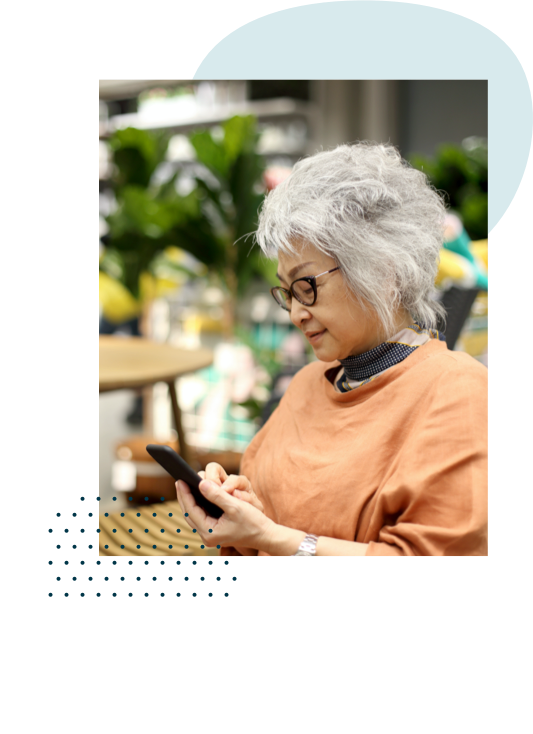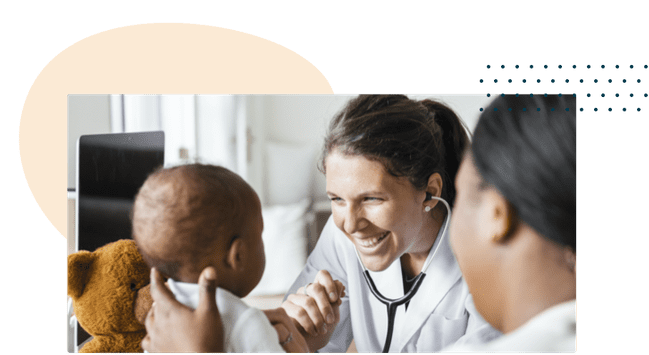 Are you an amazing doctor?
We're here to deliver an amazing healthcare experience by connecting doctors and patients who are a mutual fit. Grow your practice with us.