Connecting you with the right care
Need to make a Endodontist appointment this week? Book the right appointment with the right doctor in your network.
Find the Best Endodontists in New York, NY!
Through Kaly, you can find the leading endodontists in your area. The system empowers you to take charge of your dental health needs without wasting your time or patience in the process.
To locate nearby endodontists, simply enter your condition, location, and/or insurance coverage, and then let Kaly do the rest. You're able to read reviews from other patients and even check each endodontist's appointment availability. Once you select the endodontist that's right for you, choose an appointment time and book instantly. It's that easy!
Your free Kaly account allows you to access and fill out all the necessary forms ahead of time, so you avoid waiting room delays. And it even sends you appointment reminders, ensuring that you can easily keep track of your schedule.
4.9

Patients Commonly Treated
40% Neck Pain
30% Sciatica
15% Herniated Disc
15% Scoliosis
Find the Endodontist Doctor you deserve
Kaly was designed with you in mind, so the straightforward platform has everything you need to find a top-rated endodontist near you. It takes the guesswork out of searching for an in-network provider. The program even shows you what real patients are saying to help you choose the right endodontist for your needs.
Fast, secure, and convenient
Kaly understands your time is valuable. That's why it provides you with everything you need to quickly discover the perfect local endodontist. This no-cost service is available 24/7, so you can book appointments instantly when it's convenient for you to be online. And it keeps your personal details secure and private, ensuring you're always fully in control of your medical information.
Get matched with amazing providers in New York,NY
Kaly is for patients who want to worry less about searching for doctors or making appointments … and focus more on staying well! Your free Kaly account makes it easy to narrow down your search for an endodontist near you. Simply search by condition, insurance, gender preference or location, and then book with a top-rated endodontist instantly. Not sure which insurance plan you have? Just access the Kaly Insurance-Checker to find out so you can select your provider with confidence, knowing that your visit will be covered.
Frequently asked questions
What is an endodontist?
Endodontists are specially trained and highly skilled in dental care. They are experts in the diagnosis and treatment of tooth pain. Your endodontist is a root canal treatment specialist and expert in other conditions affecting the interior of your teeth. All endodontists are dentists, but not all dentists are endodontists. In fact, fewer than three percent of dentists have undergone the additional training to become an endodontist.
How does an endodontist differ from a dentist?
An endodontist undergoes an average of three years additional training in an advanced specialty after they complete four years of dental school. They are trained in the most advanced technology used to treat tooth pain. Endodontists must have exceptional eye-to-hand coordination to perform complex dental procedures, such as root canals. They are trained in tooth pulp diseases while learning the best ways to treat deep tooth pain. Because of their advanced training, some family dentists refer their patients to an endodontist when a root canal procedure becomes necessary.
Can I make an appointment directly with an endodontist?
Yes. If you have tooth pain or sensitivity to hot or cold food or beverages, you should make an appointment directly with an endodontist in New York. With Kaly, you have the option of providing your symptoms to find the best endodontist suited to care for your tooth pain. You can book the visit right on the site, based on your location and preferred day and time. You can even find an endodontist available for emergency appointments when you're suffering.
What expertise do endodontists have?
In addition to advanced training in root canal procedures, endodontists typically bring a wealth of experience to bear when treating your tooth pain. On average, an endodontist completes about 25 root canal procedures each week, whereas a family dentist may perform only one or two, if any. Endodontists focus solely on diagnosing and treating tooth pain. They don't perform teeth cleanings or cavity fillings. They don't offer cosmetic dental procedures. Endodontists are skilled experts at finding the primary cause of facial and oral pain that other dentists may have had difficulty diagnosing.
What makes an endodontist special?
Delivering numbing medicine successfully is another specialty of an endodontist. The endodontist you find through Kaly uses techniques specifically designed to ensure your comfort during any procedure. Visit an endodontist if you've had trouble staying numb previously. Additionally, your endodontist continues to follow your progress and provides necessary after-care to prevent an infection of your tooth pulp or inflammation once you've had a root canal procedure.
What kind of equipment and technology does an endodontist use?
Your comfort and the success of the procedure are priorities for your endodontist. To that end, the expert dental professional relies on special equipment and materials to the achieve optimum results. An endodontist uses a dental dam, which is a small sheet of rubber or plastic, to isolate the tooth to treat. This also protects the parts of your mouth not being worked on. 3D imaging and digital radiographs allow your endodontist to take pictures detailing the tooth's anatomy. This provides a better view of the tiny canals in the root and allows your dentist to see if there is any infection inside. Your root canal's space is miniscule, so the microscopes your endodontist uses provides a better view to everything that's going on inside the canals, so your endodontist can provide the most appropriate treatment.
What can I expect at my visit to an endodontist?
When you book your appointment through Kaly, you're able to fill out the necessary forms required by your endodontist, saving you time at your first visit. During that initial visit, your endodontist performs a physical examination of your painful tooth and asks an assistant to take x rays. You then talk about the options available for relieving your pain and treating the underlying condition.
When does treatment begin for my tooth pain?
Depending on the severity of your pain, your treatment may begin immediately if you're ready. You may need to undergo a round of antibiotics before your endodontist can complete the procedure. You'll make a follow-up appointment when you've finished taking the medication and the infection is healed.
How many visits do I need to get a root canal procedure?
You may be able to complete the root canal procedure in a single visit, or it may take a couple appointments to complete the treatment. X-rays are taken at each visit to determine how successful the treatment was at eliminating your pain.
What can I expect after a root canal?
You may feel some tenderness when the numbing agents wear off, but your endodontist ensures that you have sufficient pain relief medication to take for a short period. Call your endodontist if you have any side effects, such as:
Pressure or pain that lasts more than a couple days
Inflammation or swelling outside or inside of your mouth
Hives, a rash or itching that signal an allergic reaction to the medication used in the procedure
The feeling that your bite is uneven
The same pain and symptoms you had before the treatment
You may be given a temporary crown to protect the tooth until the permanent crown is ready. When you leave your endodontist's office, the dentist provides instructions for managing the affected tooth and any pain. Follow the instructions closely until you have a permanent crown placed over the tooth.
How can I find the best endodontist near me?
If you're ready to schedule your appointment with an endodontic specialist in New York, use Kaly to connect with oral specialists, dentists and endodontists in your area. Log on when it's convenient for you and browse our list of top-rated dental professionals. In minutes, you'll find in-network dental specialists that you can book with immediately. Our easy-to-use platform provides you with the tools you need to efficiently manage all your health care needs and your busy schedule. It's all at your fingertips!
How to choose your Endodontist?
Keep the following factors in mind while choosing an Endodontist: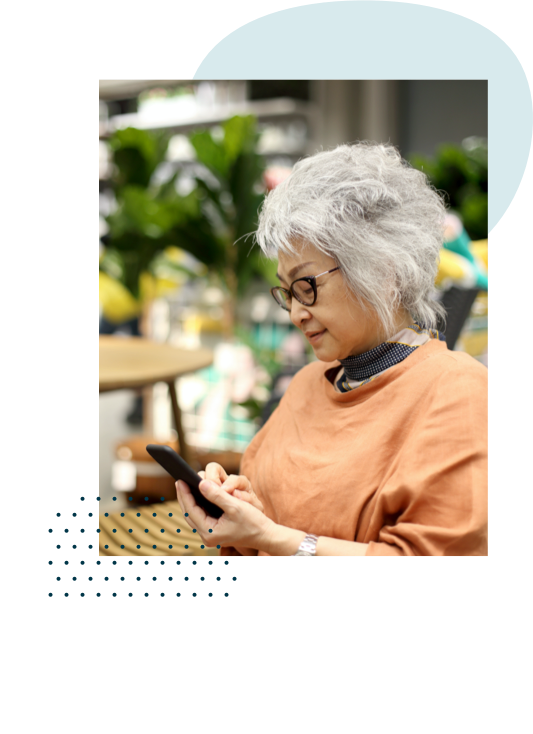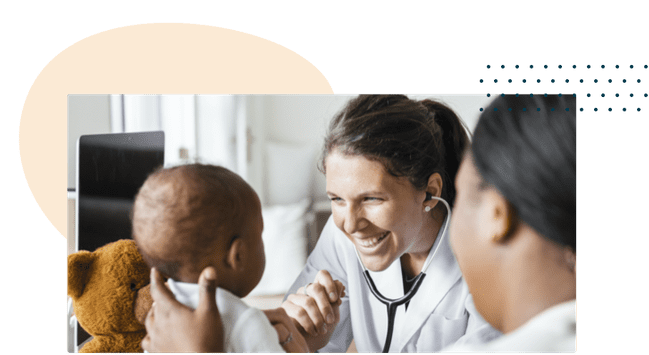 Are you an amazing doctor?
We're here to deliver an amazing healthcare experience by connecting doctors and patients who are a mutual fit. Grow your practice with us.