Connecting you with the right care
Need to make a Oral Surgeon appointment this week? Book the right appointment with the right doctor in your network.
Find the Best Oral Surgeons in New York, NY!
Kaly gives you the option to book an appointment with a top-rated local oral surgeon online. The interface is designed to be intuitive for those who are tech savvy and those who aren't. First, you create an online Kaly account, and then you can use the search feature to find the best oral surgeon in New York. The results give you all the top-notch oral surgeons in your locality, along with their available office hours.
Kaly makes booking the appointment just as easy. Just select the oral surgeon you want to consult and pick a time slot that's convenient for you. You can even read reviews from verified patients before making the decision, as well as fill out all the necessary paperwork before your appointment. Kaly even sends out friendly reminders beforehand and tracks your future checkups as well.
4.9

Patients Commonly Treated
40% Neck Pain
30% Sciatica
15% Herniated Disc
15% Scoliosis
Find the Oral Surgeon Doctor you deserve
Kaly is designed with a sophisticated search engine that offers a variety of filters to choose from. You can narrow your search according to your condition, insurance carrier and location. The search results show many profiles from top-rated oral surgeons near you. You can read verified reviews from patients with similar dental conditions about each oral surgeon on your list before settling on your pick.
Fast, secure, and convenient
Kaly is a sophisticated online booking program that lets you make an appointment for dozens of medical and dental professionals. The search engine quickly delivers all the profiles of top-rated oral surgeons in your area. Additionally, the Kaly program uses high-level security protocols that makes your medical and dental information strictly confidential, all in accordance to the HIPAA governance.
Get matched with amazing providers in New York,NY
Kaly plays matchmaker between you the patient and the best medical and dental professionals. It's a fast way to locate the best oral surgeon in New York. Just log in with your Kaly account and search, using parameters like location, condition and insurance. Scheduling an appointment is also easy with Kaly: just choose your time and click.
Frequently asked questions
What is oral surgery?
Oral surgery is a specialized form of dentistry that requires a dentist to undergo additional training. In its broadest sense, any surgery that involves your teeth, gums or jaw is considered oral surgery. The expertise needed to perform any oral surgery goes well beyond the training of general dentistry, both in terms of the additional skills and the diagnostic knowledge required.
Why do I need an oral surgeon?
An oral surgeon has completed the 12 to 14 years of education and training necessary to perform surgery in the mouth, teeth, gums and jaw. The best oral surgeons are board certified, as they have passed all the examinations necessary for the American Board of Oral and Maxillofacial Surgery. Dental care is not just about the teeth and gums, but involves your head, neck and jaw muscles, your tongue, salivary glands and the nervous system. All or any part of your mouth may require a surgical solution.
The most common types of surgeries that may require an oral surgeon's expertise include:
Extraction of a decayed or infected tooth
Extraction of infected wisdom teeth
Dental implants or denture implants
Sleep apnea treatment that involves removing soft tissues from your jaw, palate and throat to make breathing easier
An apicoectomy, which is an advanced form of the root canal procedure
Facial reconstruction in the jaw, face and oral cavity, often required due to a trauma like an accident
Cleft palate or lip surgery
Treatment for temporomandibular joint (TMJ) dysfunction
Repositioning the jaw to restore normal chewing and speech capabilities
Can I get an online appointment for an oral surgeon in New York?
Kaly makes it easy for you to book your appointment at any time. Just log in to your free Kaly account and search for the top-rated oral surgeons near you, using filters like condition, location or insurance. The results provide the profiles of all the local oral surgeons that match your search criteria. Simply click any of the profile links, check the availability and book your appointment.
Are there female oral surgeons in New York?
Kaly was built with you in mind. If your preference is a female oral surgeon, you don't have to worry. In the search interface, filter the search by gender and get the list of all the available top-notch female oral surgeons in your area. You can even read the reviews left by verified patients before you book the appointment.
Do local oral surgeons offer same-day, after-hour or weekend appointments?
Kaly can pinpoint accurately if your oral surgeon offers same-day, after-hour or weekend appointments. Just add these parameters in the search engine, and the intuitive algorithm sorts through the profiles. The results show only those highly recommended oral surgeons who offer appointments that meet your requirements. Select the time slot you want, including Saturday or Sunday appointment times, and book your appointment.
Why would my dentist ask me to see an oral surgeon?
Your dentist may suggest that you seek more expert help in the form of an oral surgeon. It may be that your oral health problem involves more advanced treatment than your dentist can provide. For example, you may need a root canal, but x-rays show a complication that makes it hard to complete the procedure using a normal root canal procedure. An oral surgeon is a better choice to perform the procedure.
You may need to see an oral surgeon if your gums have receded significantly, and gum grafting has become the only option. You may also need bone grafting to restore your jawbone, if you've suffered a lot of bone loss. Without sufficient support, dental implants and denture implants can fail.
What does an oral surgeon do during the first visit?
During your first visit, your oral surgeon probably takes your medical and dental history. Certain medical conditions like diabetes can increase your chances of having cavities or infections in your gums. You may also need to have x-rays or an MRI done so that the oral surgeon can see a clear picture of your teeth and gum situation.
If you're experiencing jaw pain, which can be a sign of TMJ, you must mention it, as it can affect which surgical treatments are right for you. For your first visit, consider bringing items that help your oral surgeon make the right diagnosis and recommend the best treatment option, such as:
Previous dental information, including x-rays
The number of fillings, crowns and tooth extractions you've had over the years
The report that your dentist gave you when referring you to the oral surgeon, along with any other documents
Questions to ask about how the surgery is performed, based on the research you did before your visit
Comfortable clothes and shoes
If you constantly spit out blood after brushing your teeth, explain this to the oral surgeon. It may be a sign of a serious problem or it may be that you're pressing too hard on your toothbrush.
How can I find out if my insurance carrier is accepted?
About 59 percent of Americans, according to the American Dental Association, say dental costs prevent them from going to a dentist. Kaly takes the trouble out of finding out if your insurance covers the dental treatment. Just plug in your insurance carrier and search for highly recommended oral surgeons in New York. Pick one that offers convenient times and book your appointment.
How do I find out if a video visit appointment is insured?
Kaly is designed for flexibility. While your oral health can impact your overall health, nearly 19 percent of Americans say they don't have the time to go to the dentist. Kaly offers you the possibility of video visit appointments for busy individuals. Just use the search engine to match you to a top-notch oral surgeon who has a video visit option. Simply select the profile of the oral surgeon you like, choose the time you want and book your appointment. Note that you will still need to go in for an in-person visit to have any procedures performed.
How to choose your Oral Surgeon?
Keep the following factors in mind while choosing an Oral Surgeon: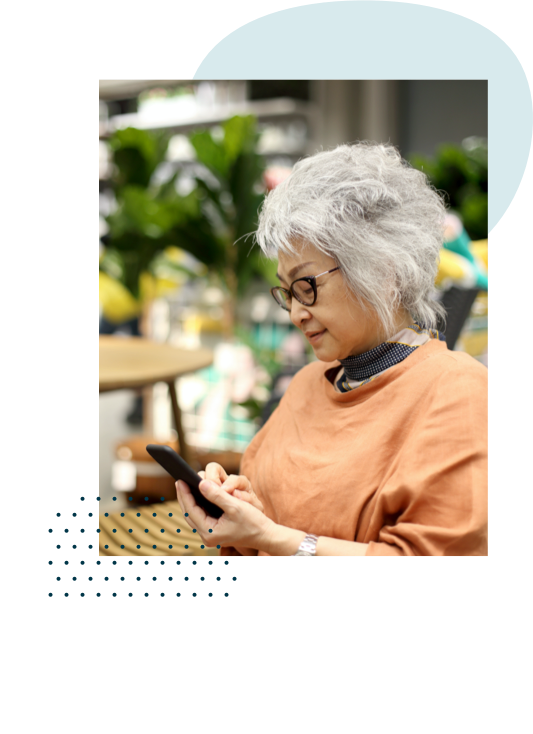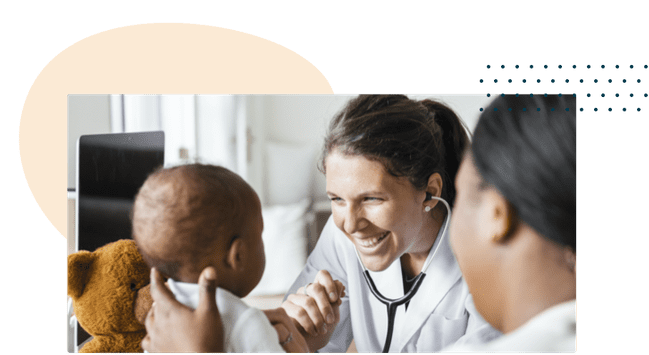 Are you an amazing doctor?
We're here to deliver an amazing healthcare experience by connecting doctors and patients who are a mutual fit. Grow your practice with us.