Connecting you with the right care
Need to make a Orthodontist appointment this week? Book the right appointment with the right doctor in your network.
Find the Best Orthodontists in New York, NY!
Kaly is pleased to offer you a simple and convenient platform to locate and make an appointment with one of the top local orthodontists in New York. Not only does Kaly provide a connection to a wide selection of these dental specialists, but the system also posts verified reviews from patients like yourself to help you make an informed choice.
Because the system is so easy to navigate, you can use it no matter how tech-savvy you are. Kaly allows you to match your preferences with one of the top-rated orthodontists near you. Once you sign up, which is free, you use the built-in search engine to narrow your choices. After creating your Kaly account, you can search for your specialist based on multiple criteria, such as your condition, location and the insurance plans they accept.
If you value being able to immediately schedule an appointment, Kaly provides the real-time availability of every orthodontist on its platform. Once you've selected the orthodontist you want, you can instantly book an appointment. You can even complete all the necessary patient forms online. Then, Kaly sends you reminders for your upcoming consultation and even prompts you to schedule regular health checkups, so you can stay on top of your orthodontic needs.
4.9

Patients Commonly Treated
40% Neck Pain
30% Sciatica
15% Herniated Disc
15% Scoliosis
Find the Orthodontist Doctor you deserve
The creators of Kaly designed their platform for discriminating and busy individuals like yourself. The system has a simple and intuitive interface, so you can easily find a top-rated orthodontist located near you. Kaly removes the guesswork from choosing the right dental professional and allows you to narrow your search to in-network providers. It even displays reviews from other patients, so you can find the orthodontist best suited to your needs.
Fast, secure, and convenient
Kaly connects you with New York's best orthodontists through a modern and streamlined online health care platform. The powerful, built-in state-of-the-art algorithm sorts through the candidates for you, saving you time in your search. The interface is user-friendly and offers a reliable way to schedule an appointment with one of the top orthodontists in your area. And to secure your data, the designers of Kaly included the highest standards of encryption available.
Get matched with amazing providers in New York,NY
Today's savvy health care consumers prefer to invest more time and energy in staying healthy, instead of searching for the right orthodontist. Kaly eliminates the phone calls and research necessary to find the one that's right for you. After setting up your free account, you have instant access to the top orthodontists that New York has to offer.

Your search for the ideal provider is a simple process. You set up filters based on your condition, insurance coverage, location or business hours, and then Kaly instantly matches you with the best orthodontist that meet your needs. Kaly even has an Insurance Checker if you're unsure about your insurance coverage.
Frequently asked questions
What is an orthodontist?
An orthodontist must complete dental school before entering into orthodontics specialty training during their two-to-three-year residency program. Orthodontics refers to the treatment of facial and dental irregularities. Orthodontists are also known as orthodontic specialists or an orthodontic and dentofacial orthopedist. An orthodontist doesn't fix just cosmetic concerns, but also improves the functionality of your teeth and bite.
What do orthodontists treat?
Orthodontists are responsible for detecting, preventing, intercepting and treating dental and facial defects. Such irregularities may be tooth-related problems, such as:
Teeth that are scrunched together
Large gaps between your teeth
Missing teeth
Too many teeth
Front teeth that protrude too far forward
Under- or overbite
Not only do orthodontists treat existing problems, but they can also spot emerging issues that may pose challenges in the future. These dental specialists perform the necessary procedures to ensure your best possible mouth health and functionality. Orthodontists treat patients of all ages with malocclusions, including young children, adolescents and adults.
What's the difference between an orthodontist and an endodontist?
Orthodontists focus on misaligned teeth and jaws. They rely on mechanical devices such as wires, braces, retainers and clear aligners. Endodontists, on the other hand, specialize in the nerves troubling your teeth. They're the experts in root canals when tooth decay has reached a nerve.
Why should I visit an orthodontist?
Seek the services of an orthodontist if you feel there's something wrong with your jaw or teeth. For example, your teeth may be crooked or misaligned. Maybe your upper and lower teeth don't line up correctly, which affects your ability to chew your food completely.
These malocclusions aren't caused by a disease, so they have little impact on your physical health. They simply reflect an unfortunate positioning of your teeth. Such a condition can have an adverse effect on your appearance.
If the condition is severe enough, it may interfere with your speaking clearly or chewing effectively. These symptoms may cause embarrassment and affect your self-esteem, resulting in lowered self-confidence and eventually even depression.
What can I expect when I visit an orthodontist?
Your initial consultation with your chosen orthodontist is similar to a regular dentist. First, the specialist studies your dental records to determine when you last had x-rays or work performed on your teeth. Your orthodontist then performs an oral exam, complete with the latest imaging technology to determine if your teeth need to be repaired. Your teeth must be healthy before you start the alignment process. Depending on your condition and treatment, the top orthodontist may make molds of your teeth using dental putty.
Do orthodontists have same-day and after-hour appointments?
You can find an orthodontist in New York who offers appointments on the same day or even after regular business hours. The Kaly platform allows you to connect directly with a health care specialist on your schedule. While you can often find an orthodontist on the same day, you can most likely arrange an appointment within 24 hours. The Kaly real-time platform allows you to get the best possible care when you need it.
Does the orthodontist take my insurance?
Kaly removes one of the frustrating aspects of modern health care by isolating your search to orthodontists who accept your insurance. If your coverage has you confused, Kaly even supplies an Insurance Checker to sort it out for you.
Can I find a female orthodontist?
Gender is one of the many search filters available on the Kaly platform. To locate your ideal orthodontist, you select the criteria you're looking for, and the system finds the appropriate candidates. The system offers a wide range of selection criteria, including gender. If you prefer a female orthodontist, Kaly searches for one near you.
Does the orthodontist take my insurance?
By creating a search filter with your insurance provider, Kaly narrows your results to only those orthodontists who accept your insurance. This feature saves you from having to make a lot of tiresome phone calls. Kaly makes the process easy for you.
Where can I find the best orthodontist?
New York has many highly qualified orthodontists. Kaly helps you narrow your search with its proprietary search engine. You can find the one that best fits your needs by filtering through various criteria, displaying the orthodontists that match and their availability in real-time. You can actually pick an orthodontist and schedule an appointment in minutes.
How do I choose the best orthodontist near me?
While all orthodontists undergo years of schooling and training to become experts in their field, you can leverage Kaly to find the one that's best for you. Some of the criteria to select a perfect match for your needs include:
Payment. Insurance coverage is often a determining factor in choosing an orthodontist or any other medical service provider. Kaly make this an easy decision. If you're unsure of your coverage, Kaly can decipher it for you with its Insurance Checker.
Office hours. Matching your schedule with your orthodontist can be a challenge, but Kaly allows you access to the real-time availability of your chosen orthodontist.
Location. Since virtual visits aren't always possible, you want your orthodontist to be conveniently located. Kaly helps narrow your search to one near you.
Type of orthodontist. Whether you need one who specializes in adults or children, Kaly helps you find the right one.
Patient reviews. Kaly posts reviews of its listed orthodontists submitted by verified patients. You can trust the system for accurate, up-to-date information about orthodontists near you.
How to choose your Orthodontist?
Keep the following factors in mind while choosing an Orthodontist: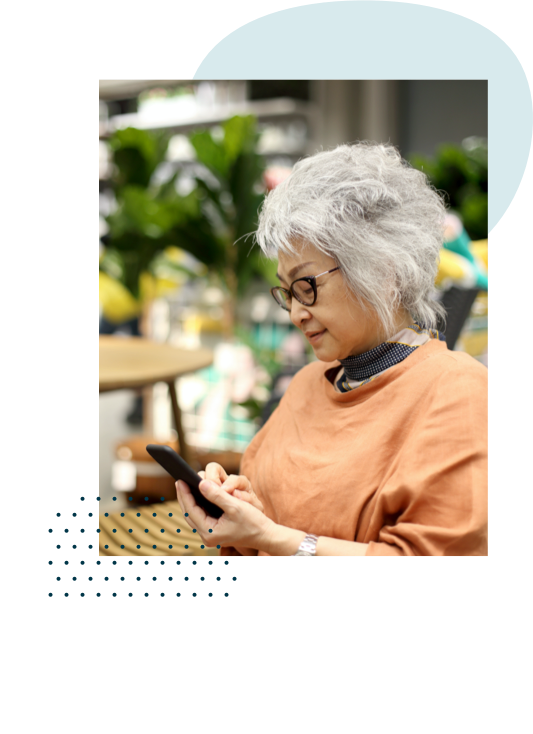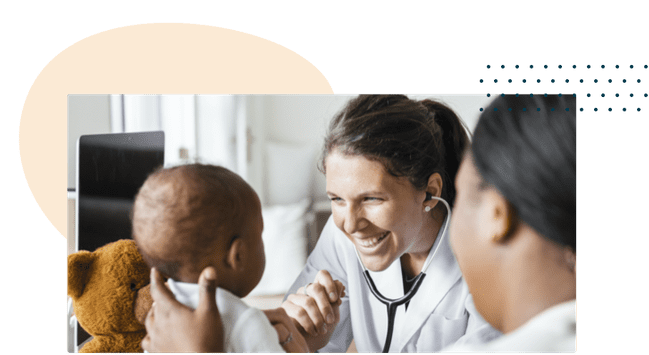 Are you an amazing doctor?
We're here to deliver an amazing healthcare experience by connecting doctors and patients who are a mutual fit. Grow your practice with us.