Connecting you with the right care
Need to make a Pediatric Dentist appointment this week? Book the right appointment with the right doctor in your network.
Find the Best Pediatric Dentists in New York, NY!
Finding the right pediatric dentist for your children can be a daunting task. Fortunately, Kaly offers a user-friendly online interface to facilitate your search for the best possible pediatric dentists in New York. The system helps you decide which pediatric dentist to choose by posting reviews of real patients just like you. You can choose the ideal candidate for your needs, based on the reviews and other criteria that you select.
In today's hectic world, scheduling with a specialized health care provider can be a challenge, but Kaly gives you access to the real-time availability of nearby pediatric dentists. After creating your free account, you can search for a pediatric dentist by location and even insurance coverage. Then, you can book an appointment right then with the one best suited to your needs.
Once you determine that your pediatric dentist has a mutually agreeable time slot, you can reserve it directly through Kaly. You can even fill out the required forms for your provider ahead of time. After you make your appointment, Kaly sends you reminders about your upcoming consultation and helps you stay on top of your future health checkups.
4.9

Patients Commonly Treated
40% Neck Pain
30% Sciatica
15% Herniated Disc
15% Scoliosis
Find the Pediatric Dentist Doctor you deserve
The Kaly system was designed with busy and discriminating customers like you in mind. The online platform has a straightforward and intuitive interface with plenty of search filters, so you can find the best pediatric dentist in New York. It takes the stress and legwork out of hunting down an in-network health care provider because it's all delivered to you online. The system even posts the feedback from actual patients on their experiences with the pediatric dentists in your search results.
Fast, secure, and convenient
If you're looking for a fast and efficient way to locate New York best pediatric dentists, Kaly is your solution. Its state-of-the-art algorithm allows you to identify the one best suited to your needs.

Kaly users find it an empowering platform with the most secure encryption technology available that keeps your data safe. Take advantage of its easy-to-use interface to ensure a fast and reliable method for scheduling your children's next pediatric dentistry visit.
Get matched with amazing providers in New York,NY
If you prefer to spend more time focusing on your children's health than searching for the right pediatric dentist, then Kaly is for you. The search engine finds the pediatric dentists who meet all your criteria in one place, online. You can eliminate all the phone calls and map searching. Creating your personalized account is free, and you get instant access to the top pediatric dentists that New York has to offer.

Determine your ideal provider with search filters that you choose. Kaly finds the best pediatric dentists for you, based on your location, condition and insurance. Since so many people are confused by their insurance plan, the Kaly platform includes an Insurance-Checker that can verify which pediatric dentist accepts your coverage.
Frequently asked questions
What is a pediatric dentist?
Pediatric dentists specialize in the oral care of children, from toddlers through their teenage years. They treat common conditions in teeth, gums and the rest of the mouth, while educating children about proper oral hygiene.
Pediatric dentists take four years of dental school. Then they specialize their training in treating children during a two-year residency program. Your pediatric dentist knows how to talk to and treat your kids.
What's the difference between a pediatric dentist and a regular dentist?
Besides their unique training, pediatric dentists have tools and equipment specially designed for children's mouths. They also arrange and decorate their office with children in mind, making them comfortable in their surroundings. A pediatric dentist is simply better suited to caring for children's oral care than a normal dentist.
What conditions do pediatric dentists treat?
Pediatric dentists offer comprehensive oral treatments to children as soon as they cut their first baby teeth. These dentists care for your children's oral health, from finding and treating cavities to managing any gum diseases that appear early. They can also diagnose the oral conditions associated with other diseases, such as:
Type 1 diabetes
Congenital heart defects
Asthma
Hay fever and other allergies
Attention deficit/hyperactivity disorder (ADHD)
Pediatric dentists provide regular check-ups to perform cleanings and advise about damaging habits, such as thumb sucking. They can also detect the need for tooth alignment. If injuries occur, they can repair dental injuries.
Why should I take my children to a pediatric dentist?
Your children's dental health impacts their overall well-being. Early treatment for oral problems is the best way to ensure a pain-free mouth. Not only do pediatric dentists encourage good oral hygiene habits at an early age, but they can also prevent minor problems from turning into major ones.
Pediatric dentists specialize in caring for children. As a result, they've learned how to make them feel comfortable and safe in their offices. The earlier you take your children to a pediatric dentist, the sooner they get past any fear of dentists.
What can I expect when I take my children to a pediatric dentist?
Your first visit to a pediatric dentist is similar to that of a regular dentist, except the experience is customized to the special needs of children. First, the dentist must review your child's medical and dental history and ask about the reasons for your visit. Depending on the circumstances and the reason for your visit, your pediatric dentist may perform an oral exam with or without x-rays. Treatments may be completed that day or scheduled in a follow-up visit.
Do pediatric dentists have same-day or after-hour appointments?
Kaly can help you locate the pediatric dentists in New York that offer appointments on the same day or even after-hours. Kaly was designed to match you with specialist health care providers who work with your schedule. You get access to their real-time availability. If you can't find one on the same day, you can get an appointment within 24 hours.
Does the pediatric dentist take my insurance?
The advanced algorithm within Kaly narrows your search results to pediatric dentists who accept your insurance plan. If you're unsure what your insurance covers, an Insurance Checker figures it out for you.
Can I find a female pediatric dentist?
Among the search filters available for your preferred pediatric dentist, you can choose the gender of the pediatric dentist. Once you tell Kaly what you're looking for, it finds the perfect choice!
Are video appointments available with a pediatric dentist?
Many pediatric dentists in New York offer video consultations. You can apply this to your search filters or just look for the video icon on their profiles. While not everything can be done virtually, you can save time with video consultations.
Where can I find the best pediatric dentist?
New York has a wide selection of qualified pediatric dentists, but Kaly helps you narrow them down to the perfect one for your needs. The online platform filters the available dentists based on your search criteria and allows you to schedule an appointment based on their real-time availability.
How do I choose a pediatric dentist?
Selecting the right pediatric dentist for your children improves their dental health now and into the future, so when making your decision, consider factors such as:
Location. Driving your children to a pediatric dentist's office can be a time-consuming task. Let Kaly find one that's conveniently located to minimize your travel time.
Office hours. Finding a pediatric dentist who offers after-hours or same-day appointments can be a daunting task. Let Kaly do the legwork for you and make your appointment according to your provider's real-time availability.
Type of pediatric dentist. Depending on your children's needs, you may need a general pediatric dentist or one more specialized, such as a pediatric orthodontist.
Payment options. You can save a lot of money if you find a pediatric dentist in your insurance plan's network. Kaly verifies which pediatric dentists accept your coverage. The system offers you a list of in-network providers in conjunction when you use your insurance as a search filter.
Patient reviews. While many online reviews are untrustworthy, you can trust the ones posted by Kaly since they're all from verified patients. After researching the experience of others, you can better select the best pediatric dentist for your children.
How to choose your Pediatric Dentist?
Keep the following factors in mind while choosing a Pediatric Dentist: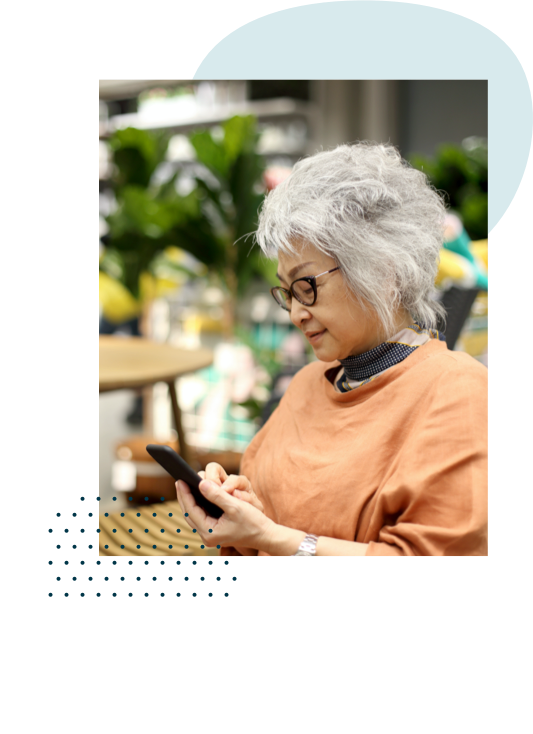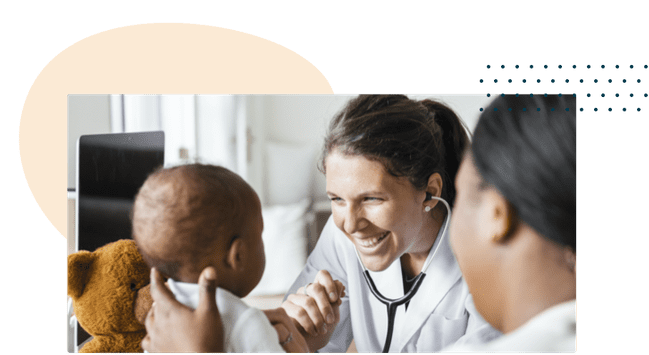 Are you an amazing doctor?
We're here to deliver an amazing healthcare experience by connecting doctors and patients who are a mutual fit. Grow your practice with us.