Connecting you with the right care
Need to make a Periodontist appointment this week? Book the right appointment with the right doctor in your network.
Find the Best Periodontists in New York, NY!
Kaly is a state-of-the-art online program that connects you with the highest-rated periodontist available near you. You simply create a free Kaly account and book an appointment with your chosen periodontist at your convenient time slot. Transparency allows you to read dozens of verified reviews from satisfied patients. You also cut down on your wait time at the periodontist's office by filling out all the forms online before your scheduled appointment.
The Kaly program is designed to take the guesswork out of finding the best periodontists. Just plug in your condition, location or insurance and the highly sophisticated Kalpysys algorithm matches you with the perfect periodontist in New York. With Kaly, you never miss an appointment because it sends you friendly reminders. You can even book future appointments with the click of a button.
4.9

Patients Commonly Treated
40% Neck Pain
30% Sciatica
15% Herniated Disc
15% Scoliosis
Find the Periodontist Doctor you deserve
Kaly provides a personalized service where your requirements are taken into consideration. When you choose a periodontist, you know the service is always going to be top-notch. The algorithm eliminates services that don't meet the high-quality standards that Kaly sets. This means you get the best dental care experience, every time.
Fast, secure, and convenient
The Kaly system is designed with in-built security features to keep your data secure. Patient confidentiality is strictly maintained in accordance to HIPAA compliance. By using Kaly, you get convenient access to the top periodontist near you. Just log in and book your appointment. Fast, secure and convenient is what Kaly promises.
Get matched with amazing providers in New York,NY
The Kaly program has a database of thousands of professional doctors and dentists, including periodontists in New York. The search engine is designed to pinpoint the right periodontist at a location near you. You can read verified reviews from patients like you and make the right call. When you're ready, the Kaly booking system is available, any time, ready to schedule the appointment at a time slot of your convenience.
Frequently asked questions
What's the difference between a periodontist and a general dentist?
A general dentist is your primary dental care provider, one who diagnoses and treats oral health problems. Issues like gum care, teeth cleaning, root canals, cavity fillings and crowns fall under your primary dentist's realm. The main goal of your primary dentist is to ensure the health of your teeth and gums.
A periodontist is a specialized dentist who's undergone two to three years of post-graduate training. The area of specialization is diagnosing and treating periodontitis, more commonly known as gum disease. This is a serious soft tissue condition. If left untreated, it can damage your jawbone supporting your teeth. Your general dentist may refer you to a periodontist if you start showing signs of gum disease or if you need dental implants.
How can I book an appointment online with a periodontist in New York?
Kaly is a free online booking system that allows you to search for periodontists who are located near you. You can filter your search according to your location, treatment needed and insurance carrier to get the right match. Instant bookings are available. Once you've chosen a local periodontist, pick an available time and book it right there.
Why should I choose a board certified periodontist?
You may notice that some periodontists advertise that they are board certified. What this means is that besides the additional two to three years specializing in gum disease, the periodontist also has taken the initiative to take board certification exams, which proves the professional's standing and skills. The periodontist has to re-take the exams every six years to maintain the certification.
Can I find a female periodontist in New York?
The Kaly system offers various search filters, including the ability to select a gender of the periodontist. Just click on the gender preference and the search engine shows you only female periodontists available near you.
What can cause gum disease?
Food trapped between your teeth and gums maybe the biggest reasons for gum disease. If you don't floss or brush your teeth properly, bacteria feeds on the trapped food, creating a build-up of plaque. Plaque is the sticky white-yellowish substance that forms on your teeth. If it isn't removed, it can harden and form tartar, which is difficult to remove without the help of a dentist.
The bacteria from food particles sometimes infect your gum line as well, causing redness and swollen gums. Gingivitis is the most common form of gum disease. It can be reversed with regular brushing and flossing, along with regular teeth cleaning sessions. If gingivitis isn't treated, it can advance to a more serious gum problem: periodontitis. Your family dentist may recommend that you seek a professional periodontist to resolve your gum and teeth issues if you reach this point.
What are the common symptoms of gum disease?
Periodontitis or gum disease is called a silent, deadly condition by dentists. You rarely experience any form of pain until the condition reaches its advanced stages. Early detection decreases the potential damage, which is why regular dental checkups is important, especially if you already have problematic teeth. To avoid the worst of periodontitis, watch for symptoms that include:
Red, swollen or tender gums
Bleeding when you brush or floss
Noticeable gum recession, which makes your teeth look longer
Formation of pus between the teeth and gum
Mouth sores
Chronic bad breath
Teeth that are starting to feel loose
Your bite feeling different
Partial dentures that no longer feel or fit properly
A pain in the mouth
Am I more at risk for gum disease if my parents or siblings have had it?
The chances of you getting gum disease increases if it runs in your immediate family. Research studies have proved that your DNA can make you more susceptible to getting gum disease and suffering from dental problems. The best way to prevent it is to be proactive. Get regular dental checkups and a biannual checkup with a periodontist.
Can diabetes affect my gum health?
Diabetes has been proven to be a catalyst in gum disease, since the disease affects your blood circulation as well as your blood sugar levels. People with diabetes tend to get more infections, too. Periodontal disease may be a signal of diabetes, so it's wise not to ignore the symptoms. The good news is that if you take care of your periodontal health and get regular checkups with a periodontist, you can positively alter your blood sugar levels, fighting against diabetes.
How can I find a periodontist who sees patients on the same day, after hours or on the weekends?
Kaly has been programmed with patients like you in mind. It's a real-time comprehensible reporting tool that can filter periodontists according to your needs. Just select the preference for same-day, after-hour or weekend appointments, and the system finds the periodontist who offers such services in New York.
How can I find out if my insurance is accepted?
Kaly makes it easy for you to discover which periodontists accept your insurance plan. During the search, select your insurance plan and check out who's available near you. It's advisable to check with your insurance carrier beforehand about their terms and conditions, so you know for sure that the periodontist is in your network. Prevent out-of-pocket expenses by choosing an in-network periodontist.
What can I expect during my first examination with a periodontist?
Your periodontist starts by taking your medical and dental history. Tell your dentist if you're diabetic or taking any medication for conditions like heart disease or pregnancy. The periodontist then checks your gums and teeth for things like how your teeth form a bite, if there are any loose teeth, how much gum recession is observable and if any periodontal pockets that are infected.
Why is consulting a periodontist important before getting dental implants?
Dental implants are artificial teeth that are attached directly into your jawbone. They resemble teeth in almost every way, but they're held in place with a titanium screw. Most people opt for dental implants as teeth replacements, as they give the best natural look, but if you're suffering from gum disease, implants may not be the best option. Consult a periodontist when you're planning on getting dental implants, as the health of your gums and jawbone are factors to successful dental implant surgery.
How to choose your Periodontist?
Keep the following factors in mind while choosing a Periodontist: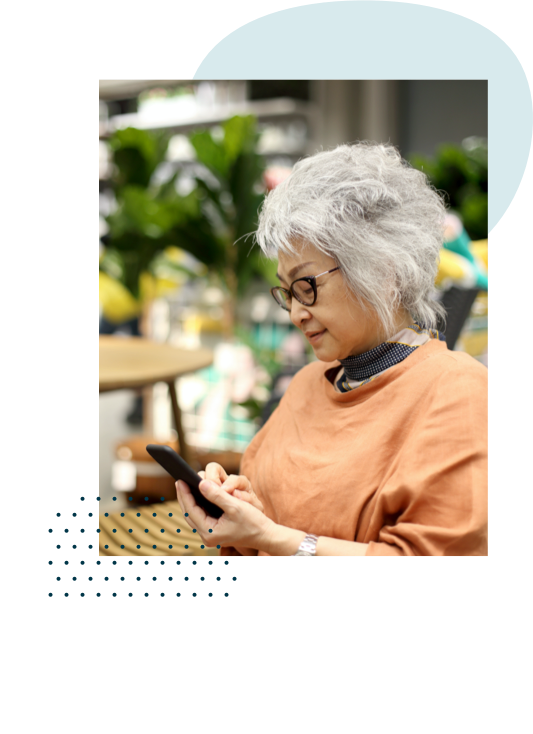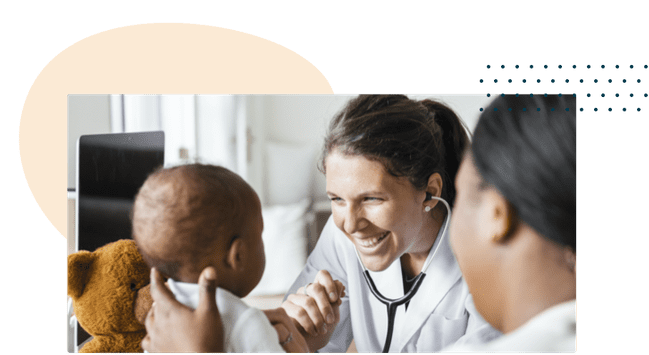 Are you an amazing doctor?
We're here to deliver an amazing healthcare experience by connecting doctors and patients who are a mutual fit. Grow your practice with us.