Connecting you with the right care
Need to make a Prosthodontist appointment this week? Book the right appointment with the right doctor in your network.
Find the Best Prosthodontists in New York, NY!
Kaly is an online appointment-setter for people needing medical and dental care. The program is designed to provide instant bookings with convenient time slots with some of the best-rated prosthodontists in the area. Create a free Kaly account and get timely reminders for your scheduled appointment, as well as keep an eye on future checkups. For your convenience, you can even fill out all the necessary paperwork online before you visit your prosthodontist.
The idea behind Kaly was to design a fluid online environment for patients to easily find specialized medical and dental professionals like prosthodontists. All you do is search by your location, condition or insurance carrier to find the perfect match for your needs. The database holds a huge list of medical and dental professionals that's filtered using an algorithm that uses your set criteria. You can even check reviews of doctors and dentists from verified patients.
4.9

Patients Commonly Treated
40% Neck Pain
30% Sciatica
15% Herniated Disc
15% Scoliosis
Find the Prosthodontist Doctor you deserve
Consulting a highly rated prosthodontist used to be a chore. You had to manually find listings of good quality professionals near you. With Kaly, you can search using your own criteria filters with the click of a button. The algorithm has been hard coded with datasets that automatically seek the best prosthodontists in New York for your convenience.
Fast, secure, and convenient
You need a health care service that provides you with quality service from professional doctors and dentists. The convenience of Kaly allows you to instantly book an appointment with one of thousands of registered medical professionals at your chosen time slot. Patient confidentiality is of the utmost importance, with data governed by HIPAA compliance.
Get matched with amazing providers in New York,NY
An amazing health care experience needs medical and dental specialists who understand the value of quality patient care. By using the Kaly program, you can connect to experts who offer accurate diagnoses and diverse treatments for various conditions. Search for medical doctors, as well as dental specialists, depending on your current ailment.
Frequently asked questions
What is prosthodontics?
Prosthodontics is the area of dentistry that strives to give you a beautiful smile. Often linked to cosmetic dentistry, it's a branch whose sole focus is on providing an attractive smile by replacing missing teeth through dental implants, crowns, bridges, veneers and dentures. It also involves addressing any issues with your jaw structure, such as replacing bone or healing TMJ dysfunction.
How are prosthodontists different from my family dentist?
Your family dentist is someone who went to dental school and earned a degree in dentistry. The training focused on routine dental work like cleaning teeth, checking for tooth decay, cavities and filling cavities. You should get a dental checkup every six month so your family dentist can catch problems early.
A prosthodontist is a dentist who's gone to dental school and then taken an additional three years to specialize in field of prosthodontics. With the advanced training, this specialist offers complex treatments like dentures, implants or bridges as replacement for missing teeth. The goal of a prosthodontist is to not only give you a winning smile, but also restore your oral health and fix bite problems.
How do I schedule an appointment with a prosthodontist in New York using Kaly?
The Kaly program is designed with you in mind. To schedule an appointment, all you have to do is create a free Kaly account and search for a prosthodontist near you. You can search using location, condition and insurance carrier, although there are more advanced filters as well. Once you find the right match, select which time is suitable for you and book your appointment. It's that easy!
Are there prosthodontists who see patients after hours or on the same day?
Kaly search engines give you plenty of filtering options, such as after-hour or same-day appointments. Just find a prosthodontist that fits your requirements in New York and you can see the available slots open. You can even fill out all the in-office paperwork through the online Kaly system, cutting down on your wait time in the dental office.
How can I check if my insurance coverage includes prosthodontist consultation?
Insurance is an important factor when seeking medical or dental treatment. Kaly has a built-in insurance carrier dropdown menu, so that you can select your insurance carrier and plan. The algorithm then cuts through the thousands of medical and dental professional profiles to bring you just those experts that accept your insurance and offer the best quality in service.
Can I search for a female prosthodontist in New York?
You may prefer going to a female dental professional. To cater to your needs, Kaly can filter out all male profiles, so that you can get the top-rated female prosthodontists in your area. You can then book an appointment with your respected dental professional.
Why is it necessary to replace missing teeth?
When you lose front teeth, you may want to replace them for aesthetic reasons. But if the missing teeth are in the back, you may not think it's necessary to replace the teeth. But those gaps can have dire consequences on your bite. Missing teeth can cause you to have indigestion, as you can't chew your food properly. You may start noticing other things that are linked to missing teeth, such as:
Shifting teeth. When you try to chew your foods, your teeth may not align properly, which can lead to grinding your teeth, since your upper and lower teeth no longer fit together.
Tooth decay. The adjoining teeth can develop tooth decay, especially if there's build-up of plaque.
Gingivitis. Food particles get trapped in the gum line, leading to gingivitis and later to gum disease that can damage the bone that supports your teeth.
Temporomandibular joint dysfunction. You can develop a condition called TMJ, a jaw disorder. Every time you move your mouth to eat, it puts pressure on the jaw.
Speech impediments. Speaking clearly is lost as you may not be able to pronounce certain sounds perfectly.
Cosmetic changes. Your face looks older when the skin around your jaws skins in, trying to conform to the new facial shape.
What can I expect during my first prosthodontics appointment?
Your first visit probably starts with the prosthodontist taking a complete medical and dental history. Then the dentist checks your teeth and gums for gum disease, misalignment issues and other oral health problems. You may need some x-rays of your wisdom teeth. If you want to get dental implants, your prosthodontics may ask for additional tests to check that your jawbones are in good enough condition to hold the implant screws.
Can I prevent tooth decay and tooth loss?
Gum disease affects nearly 47.2 percent of American adults, according to the CDC, becoming the leading cause for loss of teeth during the adult life. But the condition is preventable if you maintain proper oral hygiene. Brushing your teeth twice a day, along with flossing once a day, is the recommendation by leading dentists. Make sure you don't press too hard on the toothbrush.
If your family has a history of bad teeth, you may have a hereditary component explaining why your teeth are in such a bad shape. It's recommended that you go for regular checkups and have your teeth and gums cleaned professionally. Early detection of gum disease can prevent the condition from escalating to serious periodontitis. If you already have some teeth missing, consult a prosthodontist to learn your options for replacing those teeth.
What is maxillofacial prosthetics?
Maxillofacial prosthetics is a specialized branch of prosthodontics that focuses on restoring birth defects like a cleft lip or disabilities caused by a disease like ALS or trauma. Oral and maxillofacial prosthodontists undergo four to six years of additional training after dentistry school to further specialize. Their patients usually require more advanced forms of treatment to replace bone and tissue matter in the mouth so that functions like swallowing, chewing and speech are restored. Some examples of treatments are wisdom teeth removal, cleft lip surgery, dental implant surgery or corrective jaw surgery.
How to choose your Prosthodontist?
Keep the following factors in mind while choosing a Prosthodontist: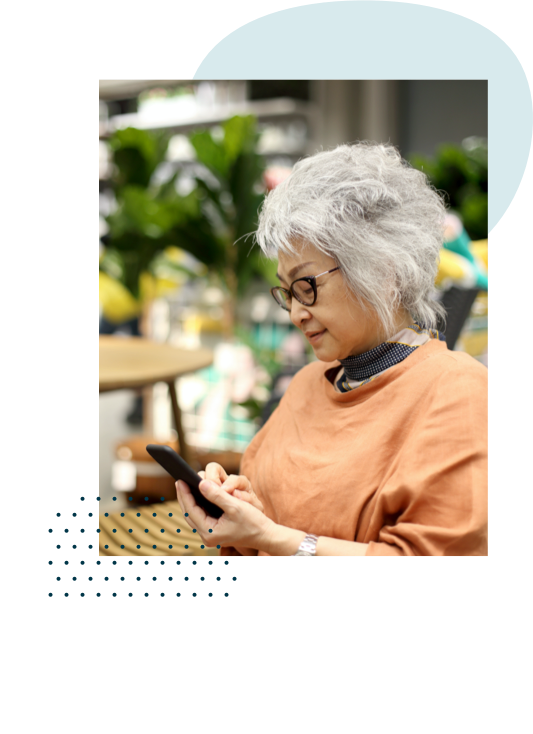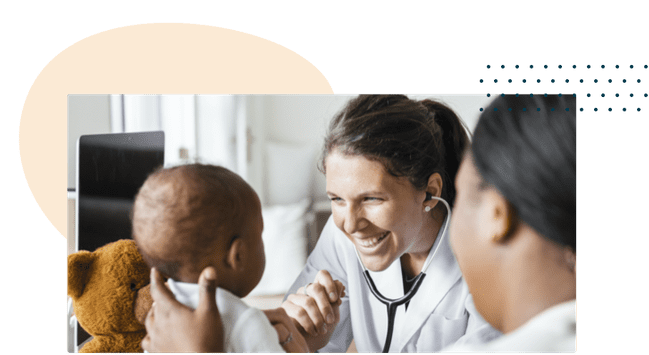 Are you an amazing doctor?
We're here to deliver an amazing healthcare experience by connecting doctors and patients who are a mutual fit. Grow your practice with us.