Connecting you with the right care
Need to make a Acupuncturist appointment this week? Book the right appointment with the right doctor in your network.
Find the Best Acupuncturists in New York, NY!
You can use Kaly to schedule an appointment with a top-rated acupuncturist near you. Kaly provides a platform for instant bookings with acupuncturists who've received top ratings from people like you. With a free Kaly account, you can see the real-time availability for the best acupuncturists in New York.
Match your availability with the acupuncturist of your choice and select an open time slot. All you have to do is search by your location, your condition or your insurance information. You then immediately see which acupuncturist is available for an appointment at a time and place that suits your needs.
Try Kaly today to find an acupuncturist near you. Once you've created your free Kaly account, you can set it up to send you reminders of upcoming appointments. You can also fill out any in-office forms right there online.
4.9

Patients Commonly Treated
40% Neck Pain
30% Sciatica
15% Herniated Disc
15% Scoliosis
Find the Acupuncturist Doctor you deserve
Kaly delivers an amazing health care experience by connecting you with an experienced and talented acupuncturist trained to treat your health concerns. The primary goal is to help you make the best decisions when choosing an acupuncturist. The unique algorithms created by the Kaly team empower you to schedule appointments from the comfort of your home at a time that's most convenient for you.
Fast, secure, and convenient
We're here to deliver a streamlined healthcare experience by connecting you with an Acupuncturist using our algorithm to empower you to schedule the right appointment for your needs.
Get matched with amazing providers in New York,NY
Kaly allows you to connect with the type of acupuncturist in New York who meets your criteria for proven experience and expertise. Through the verified ratings, you learn what type of service to expect, how your acupuncturist treats patients and what results they've experienced. Schedule time with the right acupuncturist who treats conditions like yours and provides the best services in a professional and timely manner.
Frequently asked questions
What does an acupuncturist do?
An acupuncturist is a provider of acupuncture, an alternative health care treatment that complements other more traditional forms of medicine. Acupuncturists study and practice for years to become practitioners. They study the medical theory, biomedicine, diagnosis and treatments. They conduct clinical training while learning about ethic, counseling, communication and management. The course and training require almost 2000 hours.
What is acupuncture?
Acupuncture is a complementary treatment that comes from traditional Chinese practices. The practitioner inserts tiny, thin needles into your skin at certain strategic points in the body and at varying depths for different results. Mainstream research to date suggests that it's primarily useful for treating pain.
Western acupuncturists view the strategic points as the places they can stimulate muscles, nerves and connective tissue. Some say that the stimulation made by the needles boosts the body's natural painkilling properties. Experienced acupuncturists report that it's also helpful for a wide range of conditions and complaints, in addition to pain relief.
What is acupuncture used for?
The goal of acupuncture is to balance your energy. Acupuncture is recognized by traditional medical doctors as a way to reduce stress. It's been known to cure certain illnesses and boost your overall well-being. Some of the more common conditions that acupuncturists treat include:
Headaches, including migraines and tension headaches
Blood pressure issues
Neck pain
Back pain
Nausea
Anxiety
Depression
Infertility
Insomnia
Tooth pain
Labor pains
Menstrual cramps
Osteoarthritis
Allergies
Respiratory disorders
Are there risks associated with acupuncture?
Just like seeing an ill-qualified medical doctor, you run the risk of side effects if you don't see an acupuncturist with proven abilities, advanced qualifications and extensive experience. On Kaly, you can read about other people who have visited an acupuncturist and reported on their success or failure. The Kaly reviews help you verify an acupuncturist's quality of care. Potential risks associated with acupuncture include:
Bleeding, especially if you have a bleeding disorder you either didn't know about or didn't disclose to the acupuncturist
Premature delivery if you're pregnant
Pacemaker disruptions because the mild electrical pulses created by the needles can interfere with the operation of your pacemaker
Does acupuncture hurt?
The needles used by an acupuncturist are thin, but you still feel them as a mild sensation. Some people don't feel anything at all. When needles are inserted deeper, you may experience a mild aching in the area being treated.
Can I make a same-day appointment with an acupuncturist in New York?
Usually, you can search for a nearby acupuncturist, book an appointment and see the specialist within fewer than 24 hours. Many times, you may even find an acupuncturist who offers same-day appointments. It's easy to book your appointment on Kaly because it shows the real-time availability of nearby acupuncturists who accept your insurance and provide the services that you're seeking.
Can I look specifically for a female acupuncturist?
When you're looking for an acupuncturist, the Kaly system allows you to filter your searches to show you just female practitioners. You set the filters for a wide range of specific requirements, including the practitioner's gender, and see only those acupuncturists who meet your criteria.
Can I search for acupuncturists who have after-hour appointments?
On Kaly, you can select office hours as a search parameter to find acupuncturists who are available in the evenings and on weekends in your area.
What can I expect during my first visit to an acupuncturist?
Individual acupuncturists have different styles. They may blend aspects of Western and Eastern acupuncture approaches. Before beginning a treatment, your acupuncturist asks you a series of questions to determine which type of acupuncture treatment may benefit you most effectively. Plan to talk about:
The symptoms that brought you to the acupuncturist
Your lifestyle and behaviors
Which parts of your body are most painful
An examination by an acupuncturist usually involves them studying:
Your facial coloring
Your tongue's color, shape and coating
Your pulse as felt in the wrist for indications of its quality, rhythm and strength
How long does acupuncture take to see results?
Your first appointment, during which you undergo an evaluation, usually takes about an hour. Each subsequent visit may last 30 minutes or longer. If you have a common problem, you may need one or two treatments a week. The number of treatments you need depends on the severity and type of your condition. Usually, acupuncture treatments provide effective results in six to eight weeks.
What happens during the procedure?
Your acupuncturist explains the planned treatment. There are acupuncture points all over your body, and sometimes the best points aren't anywhere near the area where you feel pain. If necessary, you may need to remove clothing to uncover the points targeted for treatment. You receive a sheet or gown, if necessary and are guided to a padded table to lie down for the procedure.
Each acupuncture visit involves three parts:
Inserting the needles. A typical treatment may require anywhere from five to 20 needles inserted at the points described by your acupuncturist.
Manipulating the needles. Your acupuncturist often twirls or moves the needles gently after they've been inserted. They also may add electrical pulses or heat to the needles. You then relax and lie still for about 15 to 20 minutes.
Removing the needles. At the appropriate time, your acupuncturist removes the needles, which usually cause no discomfort at all.
Who refers me to an acupuncturist?
Because of the rising acceptance of acupuncture, many medical and mental health professionals refer patients to an acupuncturist, as it complements their treatment. Common referrals come from:
Physicians
Nurse practitioners
Physician assistants
Orthopedic doctors
Counselors
Psychologists
Osteopathic doctors
Sports injury specialists
Physical therapists
Does insurance pay for acupuncture?
As of this writing, Medicare does not cover acupuncture, but many large private insurers now pay for acupuncture treatments. Rules for coverage vary between insurance policies. Some have strict governing rules that require acupuncture treatments be administered by a medical doctor. Others cover its use when replacing anesthesia. Many allow coverage for:
Pain relief
Migraine headaches
Nausea, particularly following chemotherapy
Kaly gives you an option to check if an acupuncturist accepts your insurance. It even provides a way to ensure you reference the right plan with the Kaly Insurance Checker . It's best, however, to verify your coverage and possible co-pays directly with your insurance carrier.
What's the best way to choose an acupuncturist?
Use Kaly to choose the best acupuncturist for your needs. When setting the search parameters, consider:
Patient reviews. This may be one of the most important factors when choosing your acupuncturist, since there aren't many other reliable sources of online reviews for this type of alternative treatment.
Office hours. The acupuncturist you choose should have appointment time slots that accommodate your schedule if you want to complete a round of treatments without interference from scheduling hiccups.
Location. When the acupuncturist's office is in a convenient location in New York, you have a better chance of keeping future appointments.
Insurance. If you don't want to pay out-of-pocket, ensure that your acupuncturist accepts your insurance.
How to choose your Acupuncturist?
Keep the following factors in mind while choosing an Acupuncturist: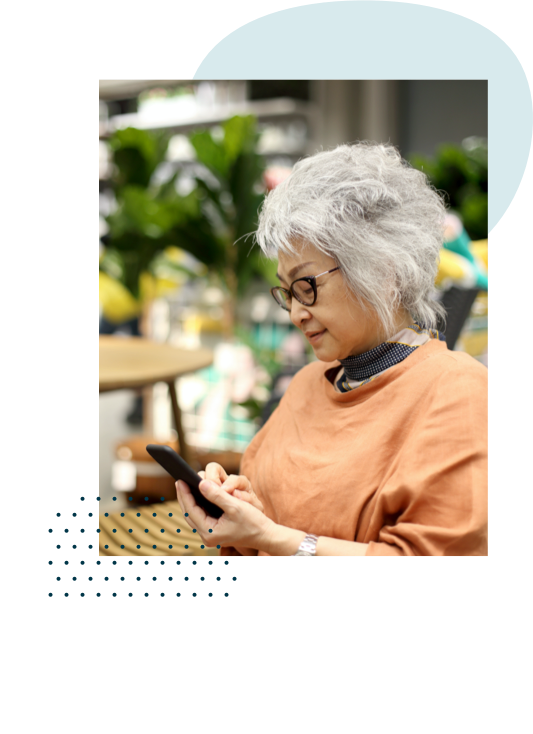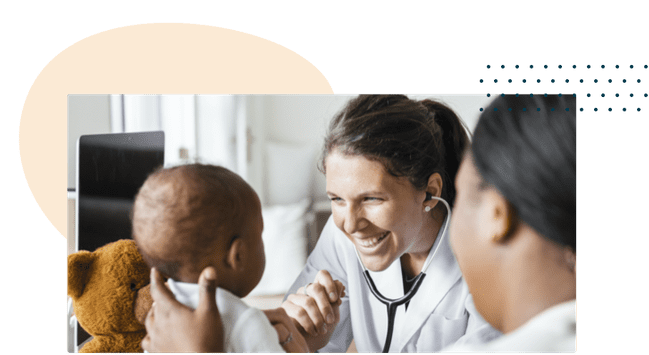 Are you an amazing doctor?
We're here to deliver an amazing healthcare experience by connecting doctors and patients who are a mutual fit. Grow your practice with us.