Connecting you with the right care
Need to make a Chiropractor appointment this week? Book the right appointment with the right doctor in your network.
Find the Best Chiropractors in New York, NY!
Kaly takes the pain out of booking chiropractor appointments with a click of a button. You get access to many highly rated chiropractors in New York. Simply login with a free Kaly account, pick a time that's best for you and make the appointment. It's easy and fast, and the system sends you friendly reminders before your appointment. Kaly also can remind you of future checkups that your chiropractor recommended.
The Kaly design allows users with very little technical experience to pick a chiropractor and schedule an appointment successfully. All you do is search for a chiropractor using your location, insurance or ailment as a filter. The Kaly algorithm uses artificial intelligence functionality for optimal search results. If you aren't sure if a chiropractor is the right one for you, read the reviews. Verified patients leave recommendations so that other patients like you can choose the best chiropractor.
4.9

Patients Commonly Treated
40% Neck Pain
30% Sciatica
15% Herniated Disc
15% Scoliosis
Find the Chiropractor Doctor you deserve
Kaly matches you with a top-notch chiropractor who can resolve your pain or discomfort. The system is encoded with a dataset and algorithm that riffles through dozens of profiles. It's recommended that you narrow your search by your location, condition or insurance to find the best of the best chiropractors near you.
Fast, secure, and convenient
Kaly provides a fast and convenient way to book an appointment online. Just choose from any of the dozens of chiropractors in New York. With the layers of security built into the system, your patient information is always strictly confidential. The Kaly system was designed to comply with all of HIPAA's requirements.
Get matched with amazing providers in New York,NY
Kaly offers the best method for getting an appointment with top-notch chiropractors within New York. The search algorithm has been coded with filters like location, insurance or ailment to narrow down the search from thousands to a few good choices. You can even use the reviews from satisfied, verified patients to learn all about the quality of service and the value-added packages for the best chiropractor.
Frequently asked questions
What is a chiropractor?
A chiropractor is a health care provider who specializes in treating problems associated with the musculoskeletal system. This includes your muscles, ligaments, tendons and joints, as well as the surrounding nerves. This highly specialized field requires four to five years of study where doctors of chiropractic are taught subjects like orthopedics, neurology, physiology, human anatomy and clinical diagnostics. Some chiropractors are board certified, which means they've passed additional exams to be certified by the National Board of Chiropractic Examiners or the American Board of Chiropractic Specialties. Kaly search results show chiropractors who are board certified. And you can make a consultation booking within the system, using the online booking feature.
Do I need a referral from my medical doctor for a chiropractor treatment?
You don't normally need a referral from your doctor to get chiropractic treatment, unless your insurance carrier requires it as evidence for a claim. Sometimes, though, your doctor may suggest that you seek out a chiropractor. The recommendation may arise because a chiropractor can correct musculoskeletal problems that your doctor has identified. Chiropractic care may be the best option for patients who are allergic to certain medications or who have a history of opioid abuse.
How can I book an online appointment with a chiropractor in New York?
With the Kaly program, booking an appointment online is easy. You just log into your free Kaly account and search for a chiropractor near you. You can refine your search by location, condition and insurance carrier. Once you decide on a top-notch chiropractor, choose a suitable time and make the appointment.
What does a chiropractor treat?
Going to a chiropractor is most common if you have back pain or neck pain. But chiropractors treat a wide variety of problems that affect the musculoskeletal system, as well as the problems associated with the surrounding nerves. The key focus of the treatments is adjusting any misalignment issues that may be causing your pain and other symptoms. Some examples of issues chiropractors treat include:
Head pain that stems from headaches or migraines
Neck pain from cervical disc degenerative disease or injuries, including strains, sprains, nerve impingements or whiplash
Back pain, commonly caused by strains, sprains, fractures, degenerative disc disease or nerve entrapment
Pelvis and hip pain caused by a joint dysfunction, joint degeneration or nerve impingement
Can children get the chiropractic treatment?
Children can become susceptible to musculoskeletal problems that include back pain, neck pain, muscle stiffness or soreness. A gentle treatment from a chiropractor is a safe way to relieve the symptoms without medication. Most chiropractic treatment plans for children are customized for maximum benefit.
What is a chiropractic adjustment?
A chiropractic adjustment is a safe procedure during which your chiropractor uses controlled, sudden force to adjust a vertebrae's alignment. Using only hands or small instruments, measured pressure is applied on the vertebrae. This action provides relief from back pain, neck pain and headaches. You may worry about the popping or cracking sounds during a chiropractor session, but these noises come from gas bubbles being released between the joints. The sounds are completely harmless.
How can I find a female chiropractor in New York?
Kaly has designed the search feature to provide you with maximum flexibility. If you're more comfortable with a female chiropractor, for example, specify this gender preference in the search box. The results will show only the highest-rated female chiropractors.
Can I find a chiropractor who takes same day, after hour or weekend appointments?
With Kaly, you can find a chiropractor for your back pain or neck pain, and there are some who accept same-day or after-hour appointments. Your chosen chiropractor may even offer sessions on Saturday or Sunday. You need to log in with your free Kaly account, and then search for top-rated chiropractors who accept appointments for the same day, after hours or on the weekend. Once the results display, select your top choice and book the appointment with the desired time. It's that easy!
What happens during my first visit to a chiropractor?
Newcomers to chiropractic treatment are often confused as to how the consultation takes place. The first thing your chiropractor does is ask you some basic background information. These questions involve your medical history, any known genetic problems within your family and your current you're your chiropractor then asks about your pain: where it's located and what other symptoms you have. It's best to write down this information beforehand to make your appointment easier.
Additionally, your chiropractor may need to examine you physically as well. Chiropractors check for misalignment issues and recommend a course of treatment that may work for your situation. You're encouraged to ask questions during your initial visit so you know exactly what's going to happen and how the treatment helps your pain. Sometimes, if you're a chronic pain sufferer, you may not see instant results. You may require several sessions to for the pain to subside.
How can I find out if my insurance carrier is accepted?
Kaly has several options in the search window to narrow down your search for the perfect chiropractor. To learn if your insurance is accepted, use the drop-down menu to select your insurance carrier, and then complete the search. The results display all the chiropractors who meet your criteria, including accepting your insurance.
You're advised to confirm with your insurance carrier that the chiropractor you selected is indeed on your insurance company's list. And don't forget to use the Kaly Insurance-Checker to find out which insurance plan you have if there's any confusion.
Is my video visit appointment insured?
Kaly gives you the option to have every bit of information at your fingertips. If you need to find out if your video visit is insured, just select your insurance plan. The search engine offers differing parameters, such as video visits and insurance. The search results provide you with a list of highly recommended chiropractors who offer a video visit option, along with information about whether there are any available slots open to book an appointment.
How to choose your Chiropractor?
When choosing a chiropractor, here is what you need to consider: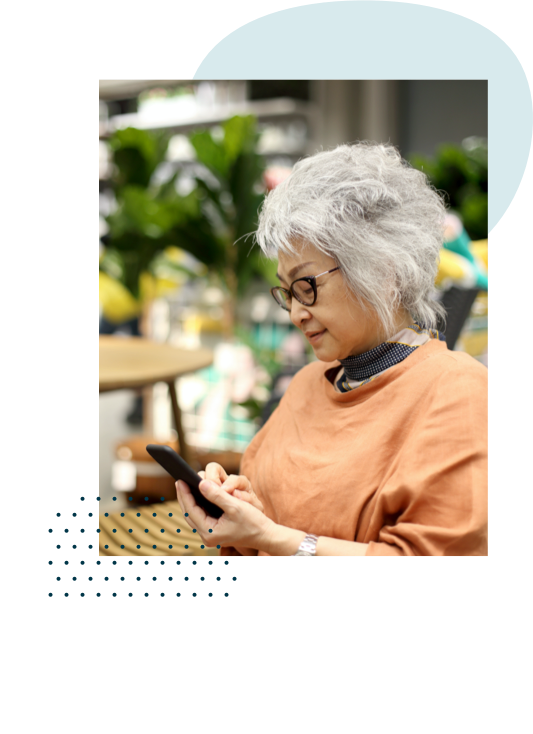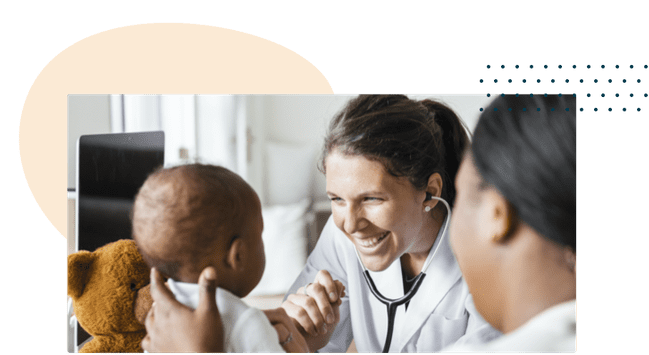 Are you an amazing doctor?
We're here to deliver an amazing healthcare experience by connecting doctors and patients who are a mutual fit. Grow your practice with us.