Connecting you with the right care
Need to make a Interventional Sports Medicine Physician appointment this week? Book the right appointment with the right doctor in your network.
Find the Best Interventional Sports Medicine Physicians in New York, NY!
Top-rated interventional sports medicine doctors near you are accessible through Kaly. Schedule an appointment instantly with a physician experienced in sports medicine who fits your needs and your location. If you don't know which doctor to diagnose and treat your sports injury, read verified, real-patient reviews from other athletes to make an informed decision.
Search the database of medical doctors on Kaly, filtering by a specific condition, a location or your insurance. Combine your search parameters to find the best doctor for your specific needs. You can see when the best interventional sports medicine physician is available for an appointment, too. Create a free account on Kaly today.
Simply match your availability with the interventional sports medicine doctor of your choice and select the open time slot that fits your schedule. Through your Kaly account, you also get reminders of your appointments. Additionally, you can fill out the forms your doctor needs right there online using Kaly.
4.9

Patients Commonly Treated
40% Neck Pain
30% Sciatica
15% Herniated Disc
15% Scoliosis
Find the Interventional Sports Medicine Physician Doctor you deserve
Kaly delivers an amazing health care experience by connecting you with an experienced, talented interventional sports medicine physician. The goal is to help you make the best decisions when choosing a sports medicine doctor. Kaly employs unique algorithms that empower you to schedule an appointment easily without having to rely on a time-consuming search through other sources.
Fast, secure, and convenient
With Kaly, you can quickly find and book a consultation with an interventional sports medicine physician doctor near you. You can schedule the care you need with peace of mind knowing that your health information is protected in our secure system.
Get matched with amazing providers in New York,NY
Kaly puts you in touch with amazing sports medicine providers by connecting you with New York sports medicine doctors who meet your criteria for proven experience and expertise. All the interventional sports medicine physicians on Kaly are rated by patients like you. These trustworthy reviews are verified so that you can schedule time with the right doctor who treats conditions like yours and provides the best services in your area.
Frequently asked questions
What is interventional sports medicine?
Interventional sports medicine is a specialty field of practice that primarily involves the diagnosis and treatment of musculoskeletal problems, very often affecting the back. The interventional approach is one of diagnosing issues aggressively while using the most conservative methods of treatment. Interventional sports medicine relies on a non-surgical approach to healing sports injuries. In addition to studying both common and uncommon sports injuries, interventional sports medicine physicians also receive extensive training in spinal procedures since back pain is one of the most common complaints among athletes.
What conditions does an interventional sports physician treat?
Basically, any injury that causes you pain can be treated through interventional treatments. Conditions that often keep athletes off their game that are best treated by an interventional sports medicine doctor include:
Muscle strains
Ligament sprains
Herniated discs
Pinched nerves
Stiff or swollen joints
Bone fractures
What causes sports injuries?
Many sports such as football and soccer come with inherent risks because of the nature of the games. Also, if you've had a previous back injury, you're more at risk for additional injury. The most common causes of most sports injuries include:
Lack of proper warmup before games
Improper techniques
Reduced range of motion
Sudden or drastic increase in training
Poor conditioning
What does an interventional sports medicine doctor do?
The main goal of an interventional sports medicine physician is to relieve your symptoms and get you back into your game with little or no difference in your performance. The first thing your doctor does is take a medical history, during which you relay your history of injury, the sports you play and if you have any family members with medical conditions. After a physical examination and a thorough understanding of your pain and limitations, your doctor may confirm the diagnosis with imaging tests.
What treatments do interventional sports medicine doctors provide?
The first line of conservative treatment begins with an array of non-invasive therapies, such as:
Rest
Activity modification for a period of time
Anti-inflammatory medication
Compression
Physical therapy usually plays a role in the interventional approach to sports injury treatment. Your interventional sports medicine physician may prescribe short-term or long-term physical therapy to include:
Targeted exercises
Stretching
Manual manipulation
Electrical stimulation
Water therapy
Alternative hot and cold treatments
If your pain isn't relieved by the most conservative treatments, interventional sports medicine doctors may suggest slightly more aggressive therapies. The most advanced techniques make use of modern equipment, such as ultrasound-guided injections, such as:
Corticosteroid injections
Regenerative Medicine injections
What happens if I still have pain?
Many sports injuries have long-lasting consequences, particularly chronic pain. While injections are useful to treat acute pain, they can't be employed long-term. Many interventional sports medicine physicians also are sports medicine pain management experts. Athletes with long-term chronic pain may not be able to return to their desired sports, which also requires a sports medicine specialist who deals with the emotional roller coaster associated with chronic pain.
Can I make a same-day appointment with an interventional sports medicine physician?
Usually, you can use Kaly to search for a sports medicine doctor in New York, book an appointment and see the physician within 24 hours. Same-day appointments are available with a number of local interventionalists. Kaly makes it easy for you to search for real-time availability of a sports medicine doctor who accepts your insurance. It's never been easier to make a same-day appointment when you need it.
Can I find a sports medicine doctor who takes my insurance?
Kaly lets you search specifically for an interventional sports medicine doctor who accepts your insurance carrier. You have to select your carrier and insurance plan from the drop-down menu at the top of the page. And if you aren't sure about which plan you have, you can use the Kaly Insurance Checker to figure it out.
Can I find a female sports medicine doctor in New York?
When searching for an interventional sports medicine doctor on Kaly, you can filter your search by gender in addition to the other criteria. That way, your results only show doctors who match your preference for a female doctor.
Can I find an interventional sports medicine doctor who sees patients after hours?
On Kaly, you can search specifically for a sports medicine doctor nearby with availability in the evenings. You'll also find many sports medicine physicians who offer early morning and weekend appointments.
Are video visits with an interventional sports medicine physician covered by my insurance?
Insurance companies usually provide coverage for video visits to be charged at the same cost as in-person visits. On Kaly, you're able to search specifically for your doctor in New York who accepts your insurance for video visits. Simply select your insurance carrier and plan from the menu on the page. It's recommended that you check with your insurance company to verify your coverage, as well as your out-of-pocket costs for video visits.
Do I need a referral to an interventional sports medicine physician?
Medical doctors, nurse practitioners and physician assistants, as well as your team doctor can refer you to a sports medicine interventional specialist. But many insurance policies allow you to choose a sports medicine doctor without a referral.
How do I choose the best interventional sports medicine doctor?
Through Kaly, you have access to a range of sports medicine specialists. Choose your interventional sports medicine physician carefully so that you're matched with the ideal doctor who fits your situation. Factors to keep in mind while choosing a sports medicine interventionist include:
Insurance. Make sure your doctor accepts your insurance to avoid unnecessary out-of-pocket expenses. Look for a list of interventional sports medicine physicians who are in-network with your insurance by filtering your Kaly search accordingly.
Location. Make sure the doctor's office is in a convenient location for you.
Office hours. With a busy training schedule, you need to make sure your sports medicine doctor has office hours that suit your needs, now and in the future.
Type of sports medicine doctor. Search for a physician who can treat your condition, one who has the type of specialties you may need.
Patient reviews. Don't skip the real patient reviews on Kaly. They can make all the difference to ensure you get matched with just the right doctor.
How to choose your Interventional Sports Medicine Physician?
Interventional Medicine Doctors treat pain that affects the quality of life. If you've been dealing with a condition or injury that is impacting your day-to-day routine and you need some relief, it's time to find the right Interventional Pain Medicine Doctor near you. Primary Care Physicians diagnose and treat most conditions. But when you need a specialist with expertise in pain management, consider an Interventional Medicine Doctor who can provide a more focused approach. When choosing an Interventional Medicine Doctor, you'll want to consider: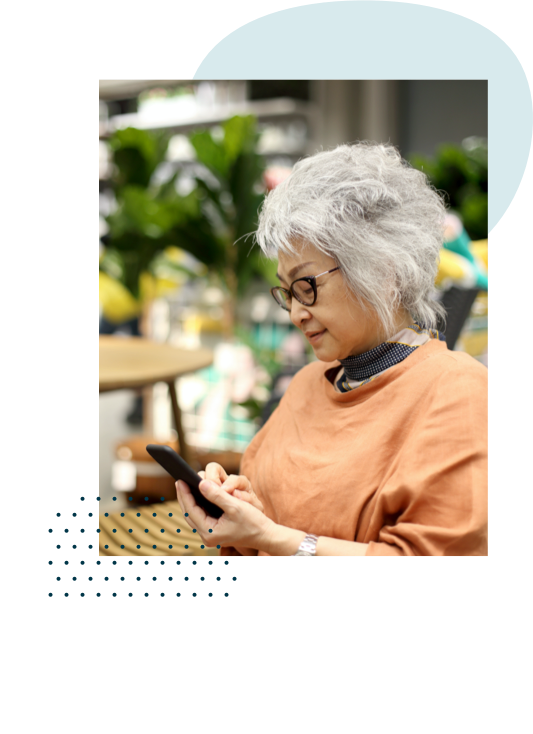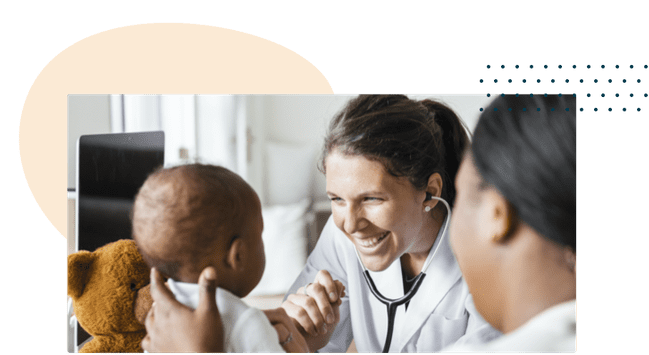 Are you an amazing doctor?
We're here to deliver an amazing healthcare experience by connecting doctors and patients who are a mutual fit. Grow your practice with us.