Connecting you with the right care
Need to make a Neurologist appointment this week? Book the right appointment with the right doctor in your network.
Find the Best Neurologists in New York, NY!
Now you can easily find the best neurologist in your area through Kaly, an online platform designed to empower you to take charge of your medical needs in the most efficient way possible. You won't waste time while you search for a neurologist that perfectly fits your needs.
To locate the best neurologist in New York, you simply enter your condition, location and/or insurance coverage, and then let Kaly find the best results. Verified reviews from other patients are available to confirm the doctor's expertise. At the same time, you can check your chosen neurologist's available appointment times and book your appointment right there. It's that simple!
Your Kaly account is free. It also allows you to access and fill out any necessary forms ahead of time, so you can avoid waiting room delays. Kaly even sends you appointment reminders.
4.9

Patients Commonly Treated
40% Neck Pain
30% Sciatica
15% Herniated Disc
15% Scoliosis
Find the Neurologist Doctor you deserve
Kaly takes the guesswork out of searching for an in-network health care provider and even shows you what other patients are saying to help you choose the right neurologist. Find the best neurologist to provide you with the diagnose and treatment you need and deserve.
Fast, secure, and convenient
You get everything you need to quickly discover the perfect local neurologist because Kaly understands that your time is valuable. This no-cost service is available 24/7, so you can book appointments instantly when it's convenient for you to be online. And your personal details are always kept secure and private. You're always in full control of your medical information.
Get matched with amazing providers in New York,NY
Kaly is for people who want to spend less time searching for and making appointments with the best doctors. Instead, spend more time focusing on getting well. Your free Kaly account makes it easy to narrow down your search for a neurologist near you.
Narrow your search by condition, insurance, gender preference or location. Then book with a top-rated neurologist instantly. If you're not sure which insurance plan you have, you can access the
Kaly Insurance-Checker
to find out so you can select your provider with confidence, knowing that your visit is covered.
Frequently asked questions
What is a neurologist?
A neurologist is a physician who has received special training to diagnose, treat and manage brain and nervous system disorders. Conditions commonly treated by a neurologist include:
Alzheimer's
Epilepsy
Multiple sclerosis
Brain aneurysms
Amyotrophic lateral sclerosis (ALS)
Migraines
Concussions
Stroke
Parkinson's
Sleep disorders
Peripheral neuropathy
Nervous system infections, such as HIV, meningitis and encephalitis
Are there neurologists who treat children?
A pediatric neurologist has received additional training to specialize in diagnosing and treating children with neurological disorders. They typically see kids ranging in age from the birth through adolescence. They often see children with the same conditions as adults, as well as neurological disorders that are unique to younger people, such as:
Autism
Epilepsy
Cerebral palsy
Brain injuries
Headaches
Developmental disorders
ADHD
Behavioral and emotional disorders
What other conditions do neurologists treat?
Following four years of medical school, a one-year internship and a three-year residency in neurology, many neurologists go on to receive further training to become specialists in certain brain disorders, such as:
Epilepsy
Movement disorders
Neuromuscular disease
Stroke
Sleep medicine
Neuro-intensive care
What causes neurological disorders?
Neurological disorders may be caused by genetics, environmental factors or trauma. While genetic disorders are inherited, some neurological damage may be done in utero before a baby is born, such as:
Nutritional deficiencies, especially folic acid
Toxin exposure, like alcohol, tobacco, lead and mercury
A lack of oxygen, called hypoxia
Sexually transmitted infections
Childbirth complications
Neurological disorders also can be acquired after birth or throughout your life under certain circumstances, such as:
A traumatic brain injury after a car accident or fall
A spinal cord injury, common among athletes
Viral or bacterial infections
Drug or alcohol abuse
Extended stress, leading to autoimmune disorders
How does a neurologist make a diagnosis?
Your New York neurologist first takes a detailed medical history of you and your family. Then you review your current symptoms, including when they started and how long they've lasted. A neurologist then confirms a diagnosis with various tests that might include:
Computed tomography (CT) or computer-assisted tomography (CAT) scans
Electroencephalography (EEG)
Nerve conduction studies and electromyography (NCS/EMG)
Magnetic resonance imaging (MRI)
Lumbar puncture (LP) for cerebral spinal fluid analysis
Transcranial Doppler (TCD)
What's the difference between a neurologist and a neurosurgeon?
Neurologists and neurosurgeons usually work closely together to ensure you receive the best treatment for your condition. Neurologists do not perform surgery, but sometimes are in the operating room with your neurosurgeon. In addition to diagnosing neurological conditions, neurologists also perform outpatient procedures, including:
Spine and brain monitoring
Autonomic testing
Botulinum toxin injections
Muscle and skin biopsies
What other treatments do neurologists offer?
Surgery and minimally invasive treatments aren't always the first treatments when you've received a diagnosis from a neurologist. In fact, unless you're having severe symptoms, your neurologist may start treatment with non-surgical therapies, such as:
Physical therapy while your body learns how to properly function again
Electric or magnetic brain stimulation
Various pain management techniques, such as nerve blocks or antiseptic and steroidal injections
Recommended lifestyle changes, such as losing weight or quitting drinking alcohol
What medications do neurologists prescribe?
Medications are commonly used to mitigate or eliminate symptoms. Common drugs to treat neurological conditions include:
Anti-seizure medications to control or stop seizures
Clot-busting drugs to prevent blood from moving to parts of the brain
Blood thinners to prevent a stroke
Dopaminergic medications to reduce symptoms such as tremors, poor coordination and muscle rigidity
Corticosteroids to reduce pain and inflammation
Immunotherapies to reduce inflammatory responses
Anti-depressants to increase the levels of certain chemicals in the brain, improve mood and help you sleep
Can I make an appointment in New York directly with a neurologist?
Yes, depending on what type of insurance you have. Some insurance policies require that you get a referral from your primary care physician, while others allow you to book directly with specialists, such as a neurologist.
When should I see a neurologist?
Your general practitioner, internist or family doctor may refer you to a neurologist when you display certain symptoms, or you can book an appointment directly with a neurologist if you have symptoms such as:
Dizziness
Confusion
Difficulty sleeping
Seizures
Severe frequent headaches
Loss of coordination
Tremors that make it difficult to perform normal daily activities
Complete or partial paralysis
Difficulty with mobility and walking
Muscle weakness
Memory loss
Prolonged tingling or numbness, usually on only one side of your body
Changes that affect your senses, particularly smell, touch, taste or vision
When can I expect to visit a neurologist?
When you book your appointment through Kaly, you're able to fill out the necessary forms your neurologist requires, saving you time at your first visit. Based on your schedule, the severity of your symptoms and the location of your neurologist, you can book an appointment at your earliest convenience. In fact, some neurologists offer same-day appointments. Simply put your time-sensitive request into the Kaly search parameters. You may even be able to book an appointment after hours or on the weekend with certain doctors.
Can I choose to have a female neurologist?
The booking algorithms in Kaly allow you to specify a certain gender in your choice of doctors. When needed, you also may search for a neurologist who speaks another language in addition to American English.
How many visits will I need with a neurologist?
Depending on your diagnosis, you may need to meet regularly with a neurologist to monitor your development. If you experience additional or worsening symptoms, you need to see your neurologist as soon as possible. Your neurologist also monitors you for a period of time if you've undergone surgery. In some cases, you may be completely healed, while other diseases, such as multiple sclerosis, are usually progressive.
How can I find the best neurologist near me?
Use Kaly to connect with a neurologist in New York. Log on at your convenience and browse the list of top-rated neurologists. In minutes, you find in-network neurologists who offer appointments that you can book instantly. Save time and get honest reviews from other vetted patients.
How to choose your Neurologist?
When you are having trouble with day-to-day tasks because of a nervous system disorder, you need the help of an expert neurologist. Your primary care physicians can treat many conditions of the brain and nervous system, but when you need a doctor with specialized training in this area, consider a neurospecialist who may be a better fit. When choosing a neurologist, consider the following: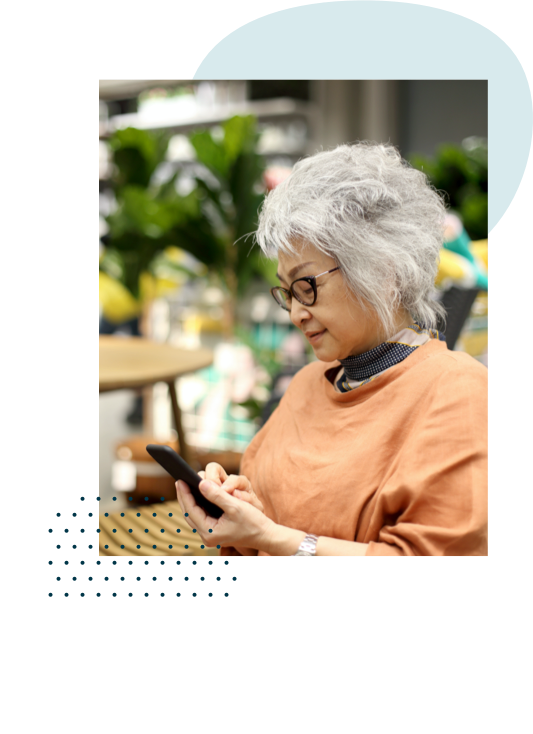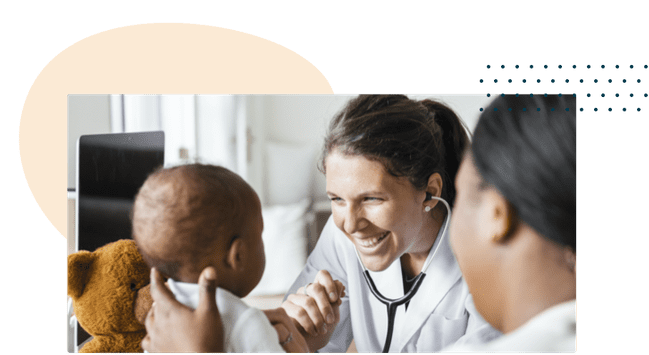 Are you an amazing doctor?
We're here to deliver an amazing healthcare experience by connecting doctors and patients who are a mutual fit. Grow your practice with us.