Connecting you with the right care
Need to make a Neurosurgeon appointment this week? Book the right appointment with the right doctor in your network.
Find the Best Neurosurgeons in New York, NY!
Now you can use Kaly to book appointments with top-rated neurosurgeons near you. This online system provides a free platform so you can find and make appointments instantly with a neurosurgeon that best fits your needs. To ensure you find the most appropriate doctor, read verified reviews online from patients like yourself, and see real-time availability for your chosen specialist. Simply search by condition, location or insurance, and you find the best neurosurgeon that fits your needs.
Match your availability with the neurosurgeon of your choice and select an open time slot. When you create your free Kaly account, you also receive reminders of your appointments and checkups. Additionally, through this online platform, you can fill out the necessary forms that your doctor needs ahead of time, saving you a wait when you arrive for your appointment.
4.9

Patients Commonly Treated
40% Neck Pain
30% Sciatica
15% Herniated Disc
15% Scoliosis
Find the Neurosurgeon Doctor you deserve
We're here to deliver an amazing healthcare experience by connecting you with a verified neurosurgery specialist. Our primary goal is to help patients make the best decisions when choosing a brain surgeon.
Fast, secure, and convenient
This system delivers a streamlined health care experience by connecting you with highly qualified nerve specialists using our algorithm to empower you to schedule the right appointment for your needs. Search for a neurosurgeon in New York, and you get paired with those doctors who have expertise in the diagnosis and treatment of the condition you're experiencing. Trust that all your medical information is secure on Kaly too.
Get matched with amazing providers in New York,NY
We're here to deliver an amazing healthcare experience by connecting you with a verified neurosurgeon. You are able to schedule the right neurosurgeon for your needs.
Frequently asked questions
What does a neurosurgeon do?
Neurosurgeons are physicians who specialize in diagnosing and surgically treating disorders that have to do with your peripheral and central nervous systems. They often work closely with neurologists who don't perform surgery.
What are the peripheral and central nervous systems?
Your central nervous system includes Your brain and spinal cord, while the peripheral nervous system includes the nerves that spread throughout your body, including your arms, legs, hands, feet and sensory organs, like your skin and sense of smell. The entire nervous system is made up of a complex network of cells that carry messages by way of thread-like nerves. These messages travel to and from the spinal cord and the brain, then out to the different parts of your body.
What conditions to neurosurgeons treat?
Common conditions that neurosurgeons treat include:
Congenital anomalies
Tumors
Vascular disorders
Carpal tunnel syndrome
Trauma
Stroke
Brain or spine infections
Spinal degenerative diseases
Multiple sclerosis
Lou Gehrig's disease
Parkinson's disease
Migraine or recurring headaches
Epilepsy
Chronic back pain
Pinched nerves
Aneurysms
Hemorrhages
What role does a neurosurgeon play in my treatment?
Neurosurgeons manage both your operative and non-operative procedures. Their primary roles include:
Prevention of further neurological damage
Diagnosing difficult conditions
Evaluation of patients when surgery is required
Treatment of neurological disorders
Critical care
Rehabilitation following surgery
Since neurosurgeons have undergone extensive, specific training to effectively diagnosis neurological diseases, they often are consulted by:
Emergency room physicians
Neurologists
Osteopaths
Internists
Family and general practitioners
Do neurosurgeons specialize in certain conditions?
Yes. Some neurosurgeons choose to undergo additional training to become experts in treating specific nervous system diseases and conditions. Common specialties among neurosurgeons include:
Lower back
The cervical spine, which refers to your neck
Spinal cord injuries
Adult disorders
Pediatric nervous system disorders
When do I need a neurosurgeon?
Neurosurgeons perform more than surgeries on the brain. In fact, more neurosurgeons today do back surgery than brain surgery. Most often, pain that travels through your body, such as from your lower back down your leg, is due to a neurological disorder. A disease or injury to your nerves causes the pain.
The types of conditions that neurosurgeons often treat are those that cause pain in one area of your body, but originate in another part. You may need to see a neurosurgeon if you have symptoms that include:
Sudden, severe headaches
Headaches that are different from any you had before
Impaired thinking
Loss of coordination
Double vision or sudden blindness
Tingling in your limbs or complete loss of feeling
Muscle weakness
Loss of muscle strength
Memory loss
Seizures
Radiating back pain
Slurred speech
Muscle wasting
Difficulty writing or reading
When is surgery necessary for neurological issues?
The body has 43 pairs of peripheral nerves that extend out from your spinal cord. These electrical cord-like threads enable motor coordination and movement as well as other sensations throughout your body. Pain is a major indicator of a peripheral nervous system disorder that may require surgery.
The most common condition that neurosurgeons treat is carpal tunnel syndrome, in which the nerves in your hands are impinged by surrounding tendons. Other conditions that neurosurgeons most commonly treat include:
Tarsal tunnel syndrome, which involves pain from the compressed nerves that pass from your ankles to your feet
Ulnar nerve compression or arm pain in which the nerves become entrapped
Peroneal nerve compression that can lead to foot drop due to compressed nerves in your knee
Meralgia paresthetica, which involves the peripheral nerves in your thighs
Tumors or nerve trauma also are treated effectively by neurosurgeons. More complicated to operate on, common conditions neurosurgeons treat include:
Car and motorcycle accidents, during which the nerves have been torn, cut or stretched
Spinal cord injuries in the neck from sports injuries and accidents
Genetic disorders
Tumors that can form anywhere along the spine
What kind of surgery might a neurosurgeon surgeon perform?
When non-invasive treatments, including physical therapy, rest, anti-inflammatories and ice or heat, don't alleviate your symptoms, you may need surgery. Common surgeries performed by neurosurgeons include:
Anterior cervical discectomy for a bulging disc in the neck
Chiari decompression, which is brain surgery if you have difficulty with coordination and balance
Craniotomy following a brain injury or stroke
Carpal tunnel release, which frees the nerves in your hand; a similar procedure is used to treat tarsal tunnel syndrome
Laminectomy that's done to relieve lower back pain
Spinal fusion if you have degenerative disc disease or a traumatic spine injury
Microdiscectomy to treat herniated discs in the lower back
Can I make a same-day appointment with a neurosurgeon in New York?
Yes. Using Kaly, you can search for a neurosurgeon nearby, book an appointment and see the physician within less than 24 hours. Many doctors listed on Kaly even offer same-day appointments. Once you find the doctor of your choice, make the appointment online and fill out most of the necessary paperwork. Then you'll be ready to go when you get there.
Can I book a video visit with a neurosurgeon online?
For many consultations with your neurosurgeon, a video call may be appropriate. All nerve specialists in New York on Kaly who see patients through online video visits have a video icon posted on their profiles.
Will my New York neurosurgeon take my insurance?
Kaly lets you search specifically for a surgeon who takes your insurance. All you have to do is view the drop-down menu on the page to choose your carrier and insurance plan. If you aren't positive about which plan you have, you can make use of the Kaly Insurance-Checker to figure it out. Most insurance companies allow video visits as well and charge the same as they do for in-person visits. Check with your insurance carrier to verify online visit coverage and co-payments.
Can I find a female neurosurgeon in my area?
When searching for a neurosurgeon on Kaly, you can filter your search by gender, in addition to other criteria. This way, your results only show a neurosurgeon in New York who matches your preferences for a female doctor.
Can I find a neurosurgeon who sees patients after hours?
On Kaly, you're able to search specifically for a neurosurgeon in New York with availability in the evenings and on weekends.
How are the neurosurgeons on Kaly rated?
Kaly makes it possible for you to find nearby neurosurgeons who are highly rated by other patients. All ratings are verified reviews submitted by actual patients. And all reviews are verified to comply with Kaly guidelines.
What factors do I need to consider when choosing my neurosurgeon?
In addition to reading patient reviews, other important factors to consider include:
Location. Make sure the neurosurgeon's office is easily accessible for you.
Insurance. When you choose an in-network doctor through Kaly, you reduce your out-of-pocket expenses.
Office hours. Look for a neurosurgeon who accommodates your schedule.
Specialty. Depending on the nature of your condition, you can pick a specific type of neurosurgeon to suit your needs.
How to choose your Neurosurgeon?
It is important that you keep the following factors in mind while choosing a Neurosurgeon: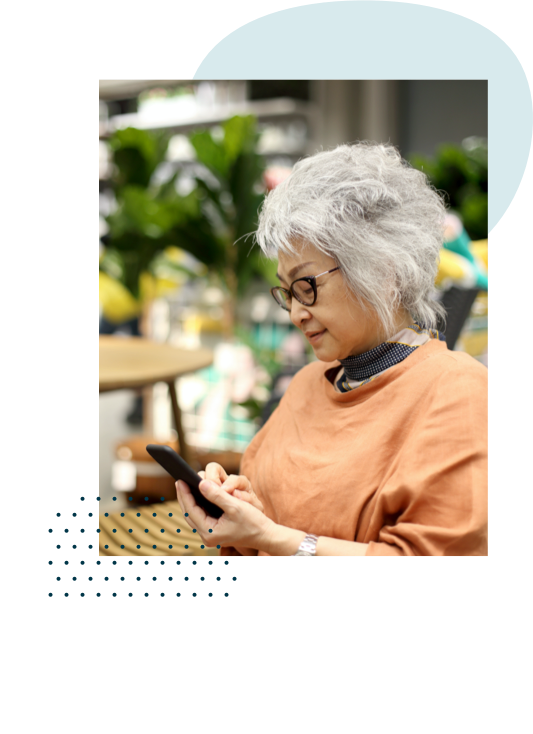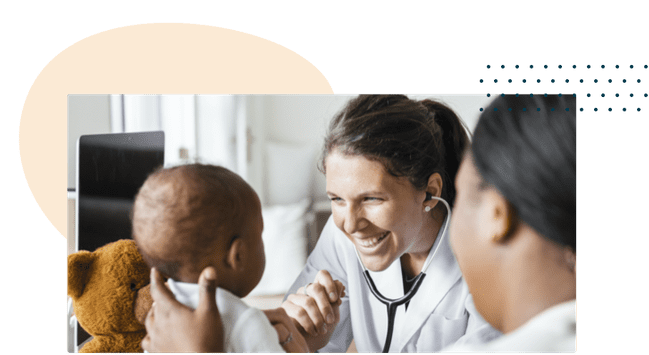 Are you an amazing doctor?
We're here to deliver an amazing healthcare experience by connecting doctors and patients who are a mutual fit. Grow your practice with us.