Connecting you with the right care
Need to make a Obgyn appointment this week? Book the right appointment with the right doctor in your network.
Find the Best Obgyns in New York, NY!
Use Kaly to find and schedule an appointment with a top-rated OBGYN provider near you. Kaly provides a platform for instant bookings. When you're unsure of which OBGYN doctor to choose, read verified reviews from patients like you to help you decide. Simply search by your condition, location or insurance, and you can pick from the best OBGYN physicians.
Match your availability with a OBGYN doctor of your choice and select an open time slot. Be sure to create a free Kaly account to get reminders of your appointments and to keep track of your health checkups. You can also fill out the in-office forms online ahead of your appointment on Kaly.
4.9

Patients Commonly Treated
40% Neck Pain
30% Sciatica
15% Herniated Disc
15% Scoliosis
Find the Obgyn Doctor you deserve
Kaly is an online platform that delivers an amazing health care experience by connecting you with the best OBGYN provider in your area. The goal is to help patients like you make the best decisions when choosing a OBGYN provider using an algorithm to empower you to schedule the right appointment for your needs. All information is securely held, ensuring your privacy and control of your medical records.
Fast, secure, and convenient
We're here to deliver a streamlined healthcare experience by connecting you with a OBGYN Provider using our algorithm to empower you to schedule the right appointment for your needs.
Get matched with amazing providers in New York,NY
We're here to deliver an amazing healthcare experience by connecting you with a verified OBGYN Provider using our advanced algorithm to empower you to schedule an appointment that meets your needs completely.
Frequently asked questions
How can I book an appointment online with a OBGYN doctor in New York?
Kaly is a free online service that helps you find local OBGYN doctors by searching with a wide range of parameters, such as your symptoms and location or a doctor's gender or specialty. Based on the information you provide, you get a list of doctors who meet your search criteria, along with their available appointment slots. Once you choose a doctor, you can view real-time appointment calendar. Find a convenient time and book the appointment.
How do I find a female OBGYN doctor in New York?
When searching for a OBGYN doctor on Kaly, you can filter your search by gender, in addition to the other criteria. This way, your results only show the OBGYN providers in New York who match your preferences for a female doctor.
How can I find a OBGYN doctor who sees patients after hours?
On Kaly, you're able to search specifically for a OBGYN family doctor in New York who offers availability after hours. Many OBGYN physicians have office hours in the early morning, in the evening hours and on weekends. It's all up to you.
Are video visits with a OBGYN doctor online covered by my insurance?
These days, most insurance policies provide coverage for video visits. These visits are usually charged at the same rate as in-person visits. On Kaly, you're able to search specifically for a OBGYN physician in New York who accepts your insurance for video visits. You can do so by selecting your insurance carrier and plan from the drop-down menu on the page and then look for the video symbol on the doctor's profile. It's still recommended that you check with your insurance carrier to verify your coverage, as well as your out-of-pocket costs for video visits.
What does a OBGYN doctor check?
A OBGYN doctor provides your first stop for all things medical. They are the medical professionals you see for most of your medical needs. That includes wellness visits, routine screenings and non-emergency illnesses, like sore throats. A PCP may manage ongoing chronic health problems such as asthma and high blood pressure. It's the medical provider you speak to about any issues or concerns you have about your health.
How often should I get a checkup with my OBGYN doctor?
Age, your overall health and risks for contracting disease need to be taken into consideration when figuring out how often you need a checkup with your OBGYN physician. Most doctors generally follow a set of guidelines for regular office visits that are structured by age, such as:
30 or younger with no health conditions. Children and younger adults should receive a wellness checkup generally every two to three years. Your PCP looks for early signs of disease during a physical exam.
50 and older. Physicals every year are more important as you age, and both men and women need colonoscopies to screen for colon cancer every five to 10 years. Women 50 and older need to discuss the benefits of regular mammograms with their OBGYN physician.
65 and older. Your OBGYN doctor may discuss the benefits of getting pneumococcal vaccines and regular flu vaccines because you're at higher risk for illness from the flu and pneumonia.
What should I bring to my first OBGYN doctor visit?
Bring your insurance card, an ID card, and a list of any medications you're currently taking, including any vitamins and supplements. Be prepared to talk to your doctor about health concerns and any pain you've been experiencing.
What's included in a checkup with my OBGYN doctor?
Your PCP checks your temperature, height, weight, pulse rate and blood pressure so they can be compared to previous numbers. Your doctor also listens to your heart and lungs. In addition to physical checks, you should have a discussion about any concerning symptoms, recent illnesses, medications and drug and alcohol use.
A discussion about a family history of illness, as well as any current illnesses in your family, is also necessary. It's also recommended that you get blood tests to screen for diseases, such as diabetes and high cholesterol. If you're having any specific complaints or abnormal symptoms, your OBGYN doctor may require additional evaluations through blood and imaging tests to determine the cause.
What is a physical exam?
A full physical examination is a general examination of your body performed by a doctor. The examination covers most of the basic systems of the body, which include the heart and circulatory system, lungs, digestive system and central nervous system. A physical exam typically is part of a regular checkup. Sometimes, you may need a physical exam report for a job or sporting activity.
What questions does my OBGYN doctor ask during a physical?
Your OBGYN doctor asks questions about your lifestyle and habits, including smoking and drinking. If you have any concerns, this is the time for you to mention them. Your PCP also asks about your family history of illness, as well as potential work and home environment hazards.
How should I prepare for my annual exam with my OBGYN doctor?
Your PCP lets you know if you can expect to have blood work done during your annual visit that may require you to fast for a period of time like overnight. Before your appointment, you should follow guidelines that include:
Getting eight hours of sleep the night before you go to your exam
Avoiding salty or fatty foods the day before and day of your appointment
Avoiding excessive exercise
Avoiding coffee and any caffeinated products prior to the visit
Knowing the names and dosages of your medications, vitamins and supplements
How do I choose a OBGYN doctor?
Consider specific factors while choosing a OBGYN doctor, such as:
Type of OBGYN doctor: Depending on the nature of your needs, you can pick a specific type of OBGYN doctor with more experience in treating patients with your condition or that specializes in all the age groups in your family.
Insurance: To avoid paying out-of-pocket expenses, make sure that your doctor accepts your insurance. On Kaly, you have the ability to find a list of in-network doctors. All you need to do is filter your search on Kaly with your insurance carrier and plan.
Location: To ensure you can easily make your doctor's appointments, it's best to find a OBGYN doctor in New York whose office is in a convenient location.
Office hours: The OBGYN doctor that you choose should have appointment time slots that are well-suited for you and your family.
Patient reviews: Browse through trustworthy patient reviews while booking on Kaly. These reviews can give you an idea of how the OBGYN doctor communicates and treats patients.
How to choose your Obgyn?
Keep the following factors in mind while choosing an OBGYN doctors: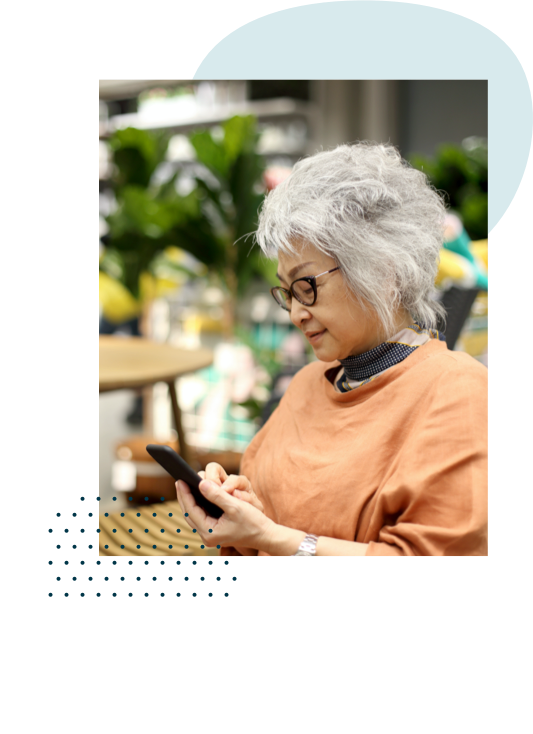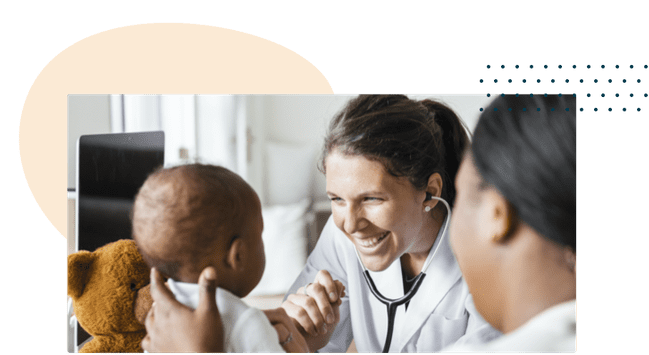 Are you an amazing doctor?
We're here to deliver an amazing healthcare experience by connecting doctors and patients who are a mutual fit. Grow your practice with us.