Connecting you with the right care
Need to make a Orthopedic Foot and Ankle Surgeon appointment this week? Book the right appointment with the right doctor in your network.
Find the Best Orthopedic Foot and Ankle Surgeons in New York, NY!
With a free Kaly account, you can find the best orthopedic foot and ankle surgeons near you. The easy-to-use platform empowers you to take charge of your foot and ankle health. Kaly removes wait times while scheduling an appointment at a time best convenient for you.
To find an orthopedic foot and ankle doctor near you, just enter your condition, location and insurance information, and then let Kaly show you a number of options. Before seeing your foot and ankle specialist, read reviews from other real people with experience with that physician. Check each orthopedic foot and ankle doctor's appointment availability. Once you select the surgeon that's right for you, choose an appointment time and book that appointment instantly.
Your free Kaly account allows you to fill out forms ahead of time so you can avoid waiting room delays. You even receive friendly appointment reminders. Manage your appointments and track your checkups with Kaly.
4.9

Patients Commonly Treated
40% Neck Pain
30% Sciatica
15% Herniated Disc
15% Scoliosis
Find the Orthopedic Foot and Ankle Surgeon Doctor you deserve
The straightforward platform used by Kaly provides you with everything you need to find a top-rated orthopedic foot and ankle specialist in New York. You don't have to waste time searching for an in-network provider; Kaly lets you search for doctors who accept your insurance. Read what real patients have to say about that surgeon, which helps you choose the right foot and ankle surgeon for your needs.
Fast, secure, and convenient
The team at Kaly knows your time is valuable. That's why they provide everything you need to locate the perfect local orthopedic foot and ankle doctor quickly. The no-cost service is available 24 hours a day, seven days a week, allowing you to book appointments at your convenience. And be assured that your personal data is always kept private and secure. You and your doctor maintain control of your medical information.
Get matched with amazing providers in New York,NY
Kaly is designed for patients like you who don't have time to search for the best doctors and then go through the arduous process of making an appointment. Instead, you want to focus on treatment and a successful recovery. Your free Kaly account makes it easy to narrow down your search for an orthopedic foot and ankle provider near you. And you don't have to wonder if your doctor accepts the insurance plan you have; just check the Kaly Insurance-Checker to be sure.
Frequently asked questions
What is an orthopedic foot and ankle surgeon?
Orthopedic foot and ankle surgeons are medical doctors who specialize in podiatric diagnosis, treatment and care. They've undergone specific training in conditions affecting the feet and ankles. They're like podiatrists, except these foot and ankle doctors have additional surgical training. They are board certified to operate on your lower extremities.
What conditions does an orthopedic foot and ankle doctor treat?
Orthopedic foot and ankle surgeons treat a wide range of disorders that affect your feet and ankles and other related parts of your body. They're uniquely qualified in detecting, diagnosing and treating the earliest stages of disease. They know how your symptoms affect your lower extremities. Foot and ankle problems often start in your lower back, knees or hips, so your orthopedic foot and ankle surgeon also treats the co-occurring disorder that leads to the foot or ankle condition.
See an orthopedic foot and ankle surgeon if you suffer from common conditions that include:
Diabetes
Cardiovascular disease
Arthritis
Achilles' tendonitis
Tears in the ligaments
Nerve compression
Plantar fasciitis
Stress fractures
Broken bones
Ankle sprains
Injuries to the middle part of your foot
Ball of the foot pain
Nodules on the bottom of your foot
Bone spurs
Morton's neuroma
Do foot and ankle problems always require surgery?
Some conditions that orthopedic foot and ankle doctors treat can be resolved without operating. But for many joint, muscle and bone conditions, surgery may provide the most effective solution. Following your initial visit and any necessary diagnostic tests, your orthopedic foot and ankle surgeon considers the best treatment for your specific situation.
What are non-surgical treatments for foot and ankle pain?
The type of treatment your doctor advises depends on the severity of your condition and your pain levels. Options that your doctor may try before recommending surgery include:
Rest, which allows stress fractures to heal without surgery
Ice packs that eliminate inflammation and reduce pain
Anti-inflammatory medications to reduce swelling
Wearing a brace
Splints
Taping
Orthotics customized by your doctor
Cortisone injections
Targeted exercises and physical therapy
Pain medication
What types of treatment do orthopedic surgeons offer?
The type of treatment an orthopedic foot and ankle doctor recommends depends on the type and severity of your injury or disease. Most doctors begin treatment with the least invasive procedures mentioned above. But when necessary, your orthopedic foot and ankle doctor is experienced in performing surgical interventions that include:
Arthroscopic procedures to repair small fractures and torn ligaments, minimally invasive procedures usually performed on an outpatient basis
Tendon and ligament reconstruction, often necessary following a complete tear of the Achilles tendon that runs from your heel through the back of your ankle
Ankle replacement surgery when the affected ankle is too badly injured or diseased
Bone displacement correction used to treat badly broken bones
Hammertoe, bunion and plantar fasciitis surgery
Amputation when necessary to save your leg
How is orthopedic foot and ankle surgery done?
Unless you're undergoing a minimally invasive procedure, most foot and ankle surgeries require a hospital stay. Many foot and ankle surgeries require significant rehabilitation and recovery. Whether you're an inpatient or outpatient, you most likely will be put under general anesthesia for your procedure, although some surgeries can be done with local numbing.
How long will I have to stay in the surgery center or hospital?
For many procedures, you can go home the same day with a boot and crutches to protect your foot and ankle. For other foot and ankle surgeries, you need to stay in the hospital for a couple days. Physical therapy starts as soon as possible.
How can I know the surgery was successful?
While relying on the best orthopedic foot and ankle doctor in New York is the best step you can take to assure a successful surgery, you must follow your doctor's post-surgery orders to ensure a complete recovery. Typical orders include:
Taking medications as directed
Modifying your activities for as long as your doctor advises
Eating a well-balanced diet to promote healing and prevent weight gain
Telling your doctor immediately if you have side effects, such as bleeding, increased pain, fever or chills
How long does foot or ankle recovery last?
Follow the doctor's post-surgery directions. Your foot and ankle doctor also tells you to:
Lose weight before the surgery to reduce the pressure on your lower extremities
Arrange for a ride home once you're released after the procedure
Ask someone to stay with you for the first 24 hours if you live alone
Create safe spaces in your home so you don't trip or fall
Following your procedure, you likely have to wear a cast or a boot for at least a couple weeks. You slowly regain strength in your ankles through physical therapy sessions. Pushing yourself too fast can result in another injury, derailing your recovery. You can resume normal low-impact activities after a couple weeks, but depending on the severity of your treatment, it may take as long as a year until you're completely recovered.
Can I find a female orthopedic foot and ankle doctor on Kaly?
Kaly allows you to search for a specific gender in addition to the other parameters, such as location, hours and condition.
Are some orthopedic foot and ankle surgeons available after hours?
On Kaly, you can search specifically for an orthopedic surgeon in New York with availability in the evenings and on weekends. It's just another search parameter.
How are orthopedic foot and ankle surgeons rated on Kaly?
Real patients review doctors and surgeons on Kaly. All ratings are verified as reviews submitted by actual patients. And every review must comply with strict Kaly guidelines.
How can I find the best orthopedic foot and ankle doctor near me?
If you're ready to schedule your appointment with an orthopedic foot and ankle surgeon in New York, use Kaly to connect with local physicians. Log on when it's convenient for you and browse the list of top-rated surgeons. In minutes, you'll find in-network orthopedic foot and ankle specialists, and then you can book an appointment instantly.
How to choose your Orthopedic Foot and Ankle Surgeon?
Keep the following factors in mind while choosing a Foot Doctor: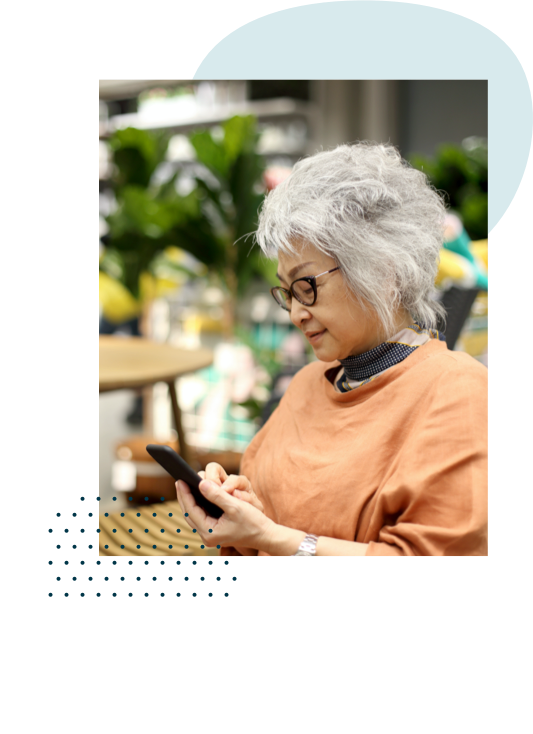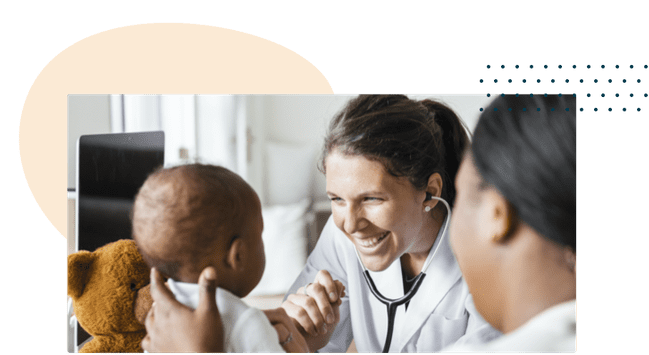 Are you an amazing doctor?
We're here to deliver an amazing healthcare experience by connecting doctors and patients who are a mutual fit. Grow your practice with us.