Connecting you with the right care
Need to make a Orthopedic Hand Surgeon appointment this week? Book the right appointment with the right doctor in your network.
Find the Best Orthopedic Hand Surgeons in New York, NY!
The Kaly program connects you to top-rated medical professionals like an orthopedic hand surgeon in your immediate area. The platform uses an advanced algorithm to match you with specialists, based on certain criteria, such as your specific condition, location and insurance carrier. To book an appointment with any of the available orthopedic hand surgeons, all you need to do is to:
1. Create a free Kaly account
2. Select your parameters and do a search
3. Read authenticated patient reviews of the surgeons, if desired
4. Pick the orthopedic hand surgeon you want to consult
5. Select an available time slot and schedule your appointment
The Kaly program is designed to be intuitive for both tech-savvy users and those who don't go online much. Once you select an orthopedic hand surgeon and schedule an appointment, the system sends out timely reminders. You even get notices about future appointments you may need, as well. The system offers both patients and medical professionals like orthopedic hand surgeons a digital way to connect that's more user friendly and convenient.
4.9

Patients Commonly Treated
40% Neck Pain
30% Sciatica
15% Herniated Disc
15% Scoliosis
Find the Orthopedic Hand Surgeon Doctor you deserve
The number one complaint people had before Kaly was how to get the name of a top-rated orthopedic hand surgeon without calling all the hospitals or asking friends and family members for referrals. The Kaly program takes the hard work out of connecting with a specialist, while providing patients like you a fast, easy way to look up top-notch orthopedic hand surgeons in New York. The search algorithm is designed for flexibility. It offers niche filters to personalize your search queries so you find the perfect doctor to help you.
Fast, secure, and convenient
Kaly has a built-in security feature that's dedicated to keeping your data safe. Your medical records are confidential and strictly maintained under the HIPAA compliance laws. So you can confidently search the large database on Kaly for an orthopedic hand surgeon who's conveniently located in New York. You can take advantage of the instant bookings service by choosing the perfect time you want to visit the orthopedic hand surgeon's office. You can even fill out all the necessary paperwork online, well before your scheduled appointment.
Get matched with amazing providers in New York,NY
Kaly is the online platform where you can find a top-rated orthopedic hand surgeon near your home or workplace. Just create a free account and then use the search engine feature to create a list of names of the specialists who are currently available and practicing nearby. If you want more information, check out the dozens of verified reviews of satisfied patients just like you, who write about their experiences using Kaly and the services offered by various medical and dental professionals in the system.
Frequently asked questions
What area of study is orthopedics?
Orthopedics is a division of medical study that involves the muscles, joints, tendons, ligaments, bones and nerves. The most common areas where you may experience problems due to these structures are in your elbows, shoulders, feet, ankles, hands, wrists, hips, back and neck. For example, you may have heard of an ACL tear plaguing a football player or a rotator cuff injury of a baseball player. Such injuries come under the care of an orthopedic surgeon.
Do orthopedic surgeons work on hands?
Orthopedic hand surgeons specialize in problems that are associated with the hands and wrists, such as carpal tunnel syndrome. Most orthopedic surgeons undergo more than years of additional training in the field of orthopedics after they complete their education in general medicine. If they want to focus on one area, like the hands, they have to take even more training.
Can I schedule a consultation with an orthopedic hand surgeon in New York?
Kaly makes scheduling a consultation online easy. Just create a free account and search from dozens of online profiles for an orthopedic hand surgeon in your area. Select your time slot and book your appointment. Kaly even sends you friendly reminds of the appointment so that you're always on time.
Are board certified orthopedic hand surgeons better?
If you've ever wondered why some specialists are board certified, the designation has to do with proving their knowledge and expertise. Board certified specialists, like orthopedic hand surgeons, can get additional certification from the American Society for Surgery of the Hand or the American Board of Orthopedic Surgery (ABOS). The certification is not to be taken lightly, as orthopedic hand surgeons have to study for years before they become eligible to sit for the written examination.
The certification also is not a permanent designation. Rather, the surgeon has to renew it after a set number of years. The boards also encourage their doctors to keep their knowledge current. Being board certified may not guarantee a better surgeon, but it does mean they are actively keeping their skills and knowledge up-to-date, which indicates better skills.
Is there a way to search for a female orthopedic hand surgeon in New York?
You may prefer to consult a female orthopedic hand surgeon for personal reasons. The Kalpysys program gives you the option to filter the search results based on your gender preference. All the female orthopedic hand surgeons within your location are listed in the results. Choose the one you want to consult and book an appointment.
What happens when I visit the orthopedic hand surgeon?
Hand injuries can range from minor to major. The most common are fractures and dislocations. To correctly identify your injury, the orthopedic hand surgeon needs to examine your hand, elbow, arm and shoulder to see how far the injury limits your movement. You may also need some x-rays or an MRI, depending on what the orthopedic hand surgeon suspects is your medical condition. Common hand injuries include:
Carpal tunnel syndrome, which puts pressure on the median nerve, causing intense pain
Pain in the wrist, often associated with a repetitive stress injury
A deep cut on the finger or hand that's not healing quickly, which may be an indication of diabetes
Trigger finger, where the base of a finger and your thumb causes pain and discomfort
Sports injuries, caused by landing on a finger or being hit by a ball directly on the hand, leading to recurring pain
Osteoarthritis, a type of arthritis that causes your fingers and hands to start feeling tingly and numb
Rheumatoid arthritis, another form of arthritis where your own immune system attacks your body
Can I search for an orthopedic hand surgeon who accepts patients on the same day, after hours or on weekends?
Available time may be an excuse not to have an injury checked. With the Kaly program, you can customize the search results so that you get a list of orthopedic hand surgeons who don't mind seeing you the same day, after hours or even on a Saturday or Sunday. Kaly was designed with the you in mind by providing flexible ways to consult specialists on a myriad of problems.
How do I find out if my insurance carrier is accepted?
Insurance coverage for your orthopedic hand surgeon consultation is easy to check with the Kaly system. Its search engine algorithm lets you search based on almost all the major insurance carriers. Just select your insurance carrier from the dropdown list, and you can see a list of orthopedic hand surgeons who accept your insurance and are located nearby.
Do I need to have surgery for my hand injury?
One of the biggest misconceptions among patients is that the surgeon always recommends surgery as the best treatment option. This isn't the reality, as surgery is always considered the last resort. Your orthopedic hand surgeon may suggest non-surgical options, such as icing your hand or taking over-the-counter pain medications like ibuprofen. You may need to wear a hand brace or do some physical therapy that focuses on strengthening your hands and arms.
Steroid injections are recommended in certain cases to help ease the pain and reduce any inflammation. If your injury doesn't seem to be getting better with time, then your orthopedic hand surgeon may suggest surgical options, such as a surgical drainage for an infection, tendon repair surgery, fasciotomy, surgery to repair nerves, joint replacement or skin grafts and flaps. Your surgeon always discusses the procedure in full before performing it.
How to choose your Orthopedic Hand Surgeon?
Your hand specialist is key to healthy hands. You count on your hands every day for simple to complex tasks, and they deserve the best care. Primary care physicians can diagnose and treat many conditions of the hands, arms, and shoulders. But when you want a specialist with expertise in the hand area, you should consider an orthopedic doctor who may be a better fit. When choosing a hand specialist, consider the following: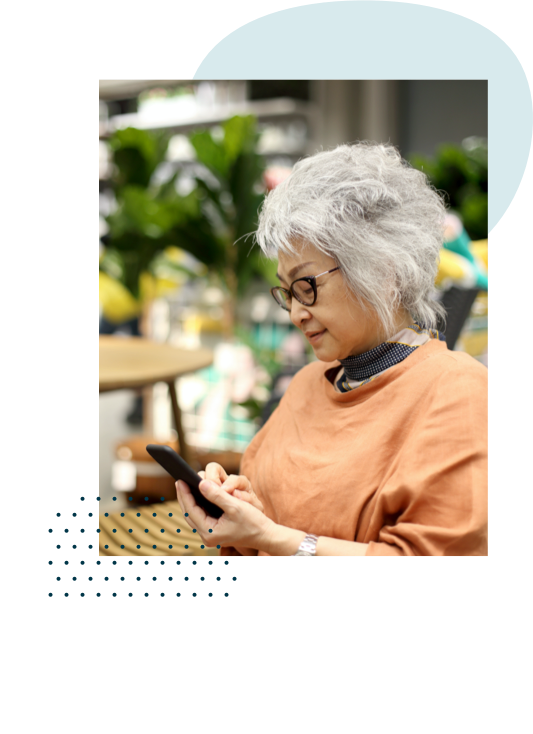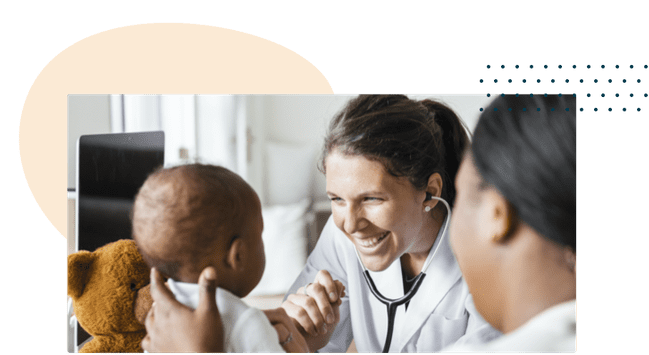 Are you an amazing doctor?
We're here to deliver an amazing healthcare experience by connecting doctors and patients who are a mutual fit. Grow your practice with us.