Connecting you with the right care
Need to make a Orthopedic Hip Surgeon appointment this week? Book the right appointment with the right doctor in your network.
Find the Best Orthopedic Hip Surgeons in New York, NY!
Kaly uses cutting-edge technology to help you find top-rated orthopedic hip surgeons in New York. The system has in-built options to search for your location, condition and insurance, helping you narrow down your search results. And it's easy to use. Just log in to your free Kaly account, do a search for the list of local orthopedic hip surgeons, find a suitable time you like and book your appointment.
The Kaly program is designed to make life easy through flexible options. The algorithm in the platform searches through thousands of online profiles of highly qualified orthopedic hip surgeons to match you with the best fit, based on your search parameters. For absolute transparency, reviews from verified patients are also available before you settle on your specialist.
Kaly even sends out friendly reminders of your appointment, while keeping track of all future necessary appointments. Another great value-added feature of the program is that it allows you to complete all the paperwork online, reducing your waiting time at the surgeon's office.
4.9

Patients Commonly Treated
40% Neck Pain
30% Sciatica
15% Herniated Disc
15% Scoliosis
Find the Orthopedic Hip Surgeon Doctor you deserve
Kaly is designed to play matchmaker by connecting you with a highly qualified orthopedic hip surgeon in New York. The search engine offers plenty of options to refine your search results. You can search for specific conditions, insurance carriers and locations. The algorithm searches through all the profiles before displaying the best of the best orthopedic hip surgeons for you. Kaly even makes the booking process easy, with just a click of a button.
Fast, secure, and convenient
Kaly is a stress-free program that makes booking an appointment a fast and convenient process. Just log in to your free Kaly account and look for highly recommended orthopedic hip surgeons near you. Choose the one you feel offers the best treatment options for your condition and book the appointment at a time that's most suitable for you. You can also fill out all the necessary paperwork through the Kaly program ahead of time.
Get matched with amazing providers in New York,NY
Kaly allows you to find the best orthopedic hip surgeon in New York. The program is designed to take the stress out of the process, by giving you search results based on various parameters that you choose. Select the orthopedic hip surgeon you feel is right for you. Check the availability, pick an open time slot and book the appointment. It takes less than a minute.
Frequently asked questions
What is orthopedics?
Orthopedics is a branch of medicine that studies conditions and disorders affecting the musculoskeletal system. Your bones, joints, muscles, nerves, ligaments and tendons are all part of this system. According to the World Health Organization, about 1.71 billion people worldwide are currently suffering from problems associated with the musculoskeletal system. You may need orthopedic help if you show symptoms that include:
Inflammation, tenderness or redness
Severe pain
Stiffness
Popping or grinding noises from your joints
Muscle weakness
A limited range of motion
How does a doctor become an orthopedic hip surgeon?
The orthopedic hip surgeon is a physician who has spent four years in college and four years in medical school. After that, the doctor has to complete five years in an orthopedic residency with an additional one or two years fellowship specializing in hip treatments. Basically, your orthopedic hip surgeon has spent about 14 years in training, learning about the musculoskeletal system before specializing in medical hip disorders and conditions.
After completion of a lengthy orthopedic hip surgery program, your surgeon is able to:
Diagnose the root cause of your hip problem
Suggest treatments that can be both non-surgical, minimally invasive or surgical in nature
Create prevention plans so that the condition or disorder doesn't come back or get worse
Provide reconstructive surgery to correct deformities or misalignment issues
How can I book an appointment for an orthopedic hip surgeon online?
Kaly has a simple interface that's designed with you in mind. Booking the appointment starts with creating a free account and then searching for an orthopedic hip surgeon in New York. You can also focus the results by choosing your insurance, location and condition. The algorithm takes less than minute to show you all the highly recommended orthopedic hip surgeons with their availability, giving you the flexibility to choose an appointment time that suits your life.
Is my insurance carrier accepted by these orthopedic hip surgeons?
Kaly allows you to easily find an orthopedic hip surgeon who's affiliated with your insurance carrier. Log in with your free Kaly account and select your insurance carrier from the drop-down list on the page. The program then shows only those orthopedic hip surgeons who accept your insurance. It's recommended that you check with your insurance carrier before doing any treatment, just to confirm the doctor is in your network.
What is a board certified orthopedic hip surgeon?
Board certification is an advanced form of licensure that's provided by the various medical boards, such as the American Board of Orthopedic Surgery (ABOS) or the American Osteopathic Board of Orthopedic Surgery (AOBOS). For an orthopedic hip surgeon to become board certified, the doctor has to pass both oral and written exams. Additionally, the surgeon is required to continually keep up with the latest techniques and knowledge. Every few years, the doctor has to retake the exams to maintain the board certification.
Can I get a video visit with the orthopedic hip surgeon that's covered by my insurance carrier?
Kaly allows you to filter for top-rated orthopedic hip surgeons who do video visits, along with your insurance carrier. As video visits are just as effective as in the office visits in some cases, more medical professionals like orthopedic hip surgeons offer this service. Select the profile of the orthopedic hip surgeon you prefer, look at the available times and book your appointment. Remember to check with your insurance plan to make sure this type of service is covered.
What do the letters "FAAOS" mean after the orthopedic hip surgeon's name?
A Fellow of the American Academy of Orthopedic Surgeons (FAAOS) is a professional designation given to certain orthopedic hip surgeons who meet the qualifications. Only a few high-profile orthopedic hip surgeons are distinguished enough to add the FAAOS letters after their name. Admission to this elite band of surgeons is not based on skills and knowledge alone, but also on a commitment toward continuing education in the specialized field, professionalism and providing the best of the best in quality patient care.
Where can I find a female orthopedic hip surgeon in New York?
The Kalpysys search engine comes with gender-specific options. You may be more comfortable with a female orthopedic hip surgeon, but often, this isn't an option unless you get a referral for a top-rated specialist. Kaly takes the pain out the search by allowing you to search by gender, as well as all the other search engine parameters. The algorithm then browses all the profiles, showing you the doctors who match your search. Then you can book an appointment at a time that's most convenient for you.
What type of hip problems require an orthopedic hip surgeon?
The hip joint is the largest joint in the body, but it can still get damaged or develop problems. Even children can suffer from hip conditions like irritable hip syndrome or slipped capital femoral epiphysis. Surgery is almost always considered the last course of action, but for some people, it may be the only option that can offer an effective solution to relieve severe pain or deformity.
Some of the hip problems that may require surgery include:
Severe osteoarthritis or rheumatoid arthritis that requires hip joint replacement surgery
A fracture or dislocation that needs reconstructive or corrective surgery
Perthes' disease, for which surgery is required to treat deformities
Slipped capital femoral epiphysis, which requires surgery to reposition the femoral head and screw it in place
Do orthopedic hip surgeons in New York make same-day, after-hour or weekend appointments?
Kaly gives busy people like you an uncomplicated program to book their medical and dental appointments online. Just log in into your free Kaly account and add your preference for same-day, after-hour or weekend appointments, along with your location, condition or insurance. The algorithm finds you the perfect highly-rated orthopedic hip surgeon who offers flexibility in appointment times. Choose the one you want and book the appointment.
How to choose your Orthopedic Hip Surgeon?
It is important that you keep the following factors in mind while choosing a hip surgeon: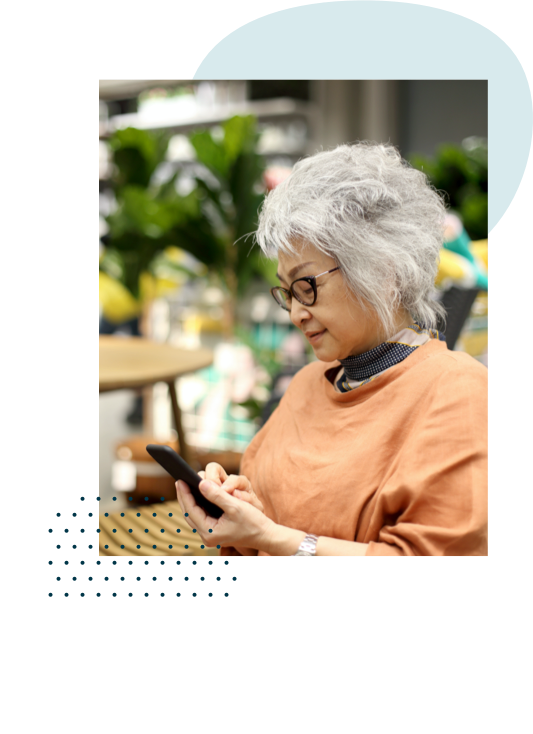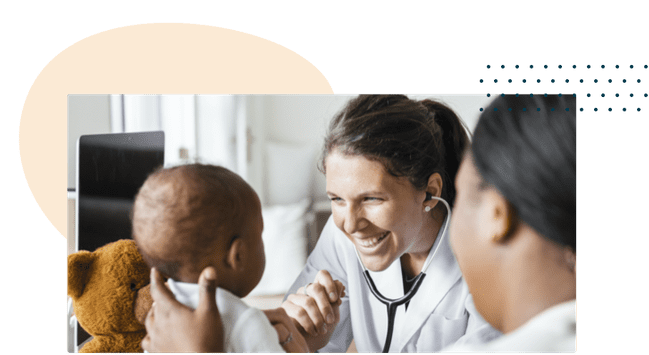 Are you an amazing doctor?
We're here to deliver an amazing healthcare experience by connecting doctors and patients who are a mutual fit. Grow your practice with us.