Connecting you with the right care
Need to make a Orthopedic Knee Surgeon appointment this week? Book the right appointment with the right doctor in your network.
Find the Best Orthopedic Knee Surgeons in New York, NY!
Kaly is a user-friendly online program that connects you with top-rated orthopedic knee surgeons. The procedure is simple to use, even when booking your appointment. You need to log in with your free Kaly account and search for orthopedic knee surgeons in New York. The search engine can even narrow the search by your location, insurance or condition. Browse through the highly qualified orthopedic knee surgeons, find the one that matches your requirements and book the appointment.
Kaly is designed to cater to your needs by offering several options to refine your search results. Additionally, you can fill out all the paperwork on the Kaly platform itself, cutting the wait time when you arrive for your appointment. Once you've booked your appointment, expect friendly reminders before the set date and time from Kaly. The program even tracks all upcoming checkups.
4.9

Patients Commonly Treated
40% Neck Pain
30% Sciatica
15% Herniated Disc
15% Scoliosis
Find the Orthopedic Knee Surgeon Doctor you deserve
The Kaly program is geared towards quality patient care by allowing you to book your appointments online. By creating a free Kaly account, you can search thousands of profiles from top-notch orthopedic knee surgeons within New York. You can even filter the results using criteria like location, condition or insurance. Before booking the appointment with your desired time slot, you can also check reviews from verified patients to ensure you're going to receive the best care available.
Fast, secure, and convenient
Kaly ensures a fast and convenient way to schedule your appointments. With just one click of the button, you get an appointment with a highly qualified orthopedic knee surgeon at a desirable time. You can even fill out all the paperwork beforehand on the Kaly program.
Get matched with amazing providers in New York,NY
Finding the right orthopedic knee surgeon in New York used to a trying experience unless you were lucky enough to get good referrals. With Kaly, you now have dozens of highly rated orthopedic experts at your fingertips. Search using location, insurance or condition, and let the sophisticated Kaly algorithms match you with your perfect orthopedic knee expert. Then it's simply checking their profiles, reading the reviews from verified patients and booking your appointment at a time slot you choose.
Frequently asked questions
What does orthopedics mean?
Orthopedics is a specialized field in medicine that focuses primarily on the diagnosis, prevention, treatment and correction of problems associated with the musculoskeletal system. Your bones, muscles, joints, tendons, ligaments, nerves and even skin all come under the realm of this complex system. When any part of your body is damaged by an injury or a disease, you feel pain, tenderness, redness, limited range of motion, stiffness and weakness. Orthopedic doctors are trained to diagnose and treat all musculoskeletal issues.
Where do I put my insurance carrier to see if it's accepted?
Kaly has built into the system an algorithmic framework that filters the search results based on your requirements. For insurance, just pick your insurance carrier to get matches within seconds. The results show orthopedic knee surgeons that accept your insurance.
What does an orthopedic knee surgeon do?
The orthopedic knee surgeon is a medical doctor who's studied medicine for nearly 14 years. Some have even taken additional training to specialize in a particular area of the body, such as the knees. So, if you have any issues with a knee or knee joint, the orthopedic knee surgeon can diagnose the cause and offer treatments in the form of medication, rehabilitation or surgery.
Can I book an appointment online with an orthopedic knee surgeon?
Kaly is an online program that's specifically designed for booking appointments with medical professionals like an orthopedic knee surgeon. The search engine contains dozens of high-rated orthopedic knee surgeon profiles that you can search for, using parameters like condition, location and insurance. You can even read the reviews left by verified patients before you choose. Once you're satisfied with your find, simply look at the available dates and time slots, then schedule your appointment.
When do I need an orthopedic consultation?
You may be considering going to an orthopedic surgeon because your pain has increased in recent days or your injury or condition has worsened. Alternately, your primary health care provider may also suggest you need an orthopedic consultation for an injury like an ACL tear. The chance of getting osteoarthritis increases with these types of injuries, so have an orthopedic specialist on hand who can advise treatment options. In a worst-case scenario, you may need to have a surgery to restore your knee health.
Can I search for a female orthopedic knee surgeon in New York?
Kalpysys is designed to cater to all patient requests. If you think a female orthopedic knee surgeon is a better choice for you, simply add that criteria to your search. The algorithm browses all the available female orthopedic knee surgeons in New York and provides you with a list of highly recommended top orthopedic surgeons who perform knee surgeries. Check out the available time slots, pick a date and time and then book your appointment.
What is a board certified orthopedic knee surgeon?
You may notice some orthopedic knee surgeons talk about being board certified. This means that after completing their degree and training, these surgeons passed oral and written examinations for the American Board of Orthopedic Surgery (ABOS) or the American Osteopathic Board of Orthopedic Surgery (AOBOS). On passing both the exams, the surgeon becomes board certified, signifying that they are among the cream of the crop.
Some orthopedic knee surgeons may have the letters FAAOS after their name. This means they're Fellows of the American Academy of Orthopedic Surgeons. To join, these doctors had to demonstrate that they not only have the knowledge and skills, but also are serious enough to continue their education in this specialized field. Other criteria include acting professional and providing high-quality patient care.
How do I locate an orthopedic knee surgeon in my New York who also accepts same-day, after-hour or weekend appointments?
Kaly comes with plenty of bells and whistles, including being able to search for orthopedic knee surgeons that allow same-day or after-hour appointments, as well as hours on Saturdays or Sundays. Add these options to your search, along with your location, insurance or condition. Then watch as Kaly shows only those surgeons that match your parameters. Then just browse the list, pick the most suitable doctor and book the day and time of your appointment.
What do I need to know for my first visit with an orthopedic knee surgeon?
Your knees can get damaged due to an injury, an accident or the continuous wear and tear of old age. You may have landed incorrectly on your knees from a jump or done physical exercises improperly. Before your first visit, you may want to write down everything you experience, including the symptoms, when the pain started, how long is the intensity and how long it lasts.
When you visit an orthopedic knee surgeon, you need to tell the doctor if bad knees run in your family or if you're currently on a medication course to treat cancer. Mention all the current medications you're taking and any underlying medical problems you have. This information speeds up your doctor's assessment process toward a diagnosis. You may need to undergo diagnostic tests like an x-ray or MRI to confirm the diagnosis, which is needed before any treatment plan can begin.
How do I know a video visit with an orthopedic knee surgeon is covered by my insurance?
Video visits are a great alternative for people who don't have access to an orthopedic knee surgeon or are too busy to go for an in-office consultation. With Kaly, you can search for top-notch, in-network orthopedic knee surgeons who offer this service. It's as easy as searching for a doctor by location or specialty. After you create a free Kaly account, browse through the parameters on the search page and select the ones that suit your current requirements. When you've found the best orthopedic knee surgeon who take your insurance and offer video visits, the process to book the appointment is simply a mouse click away.
How to choose your Orthopedic Knee Surgeon?
If you have knee pain that interferes with your life, a knee replacement expert can give you options. From medication to physical therapy, you have options. When it's time to talk to a knee surgeon, here's what to consider: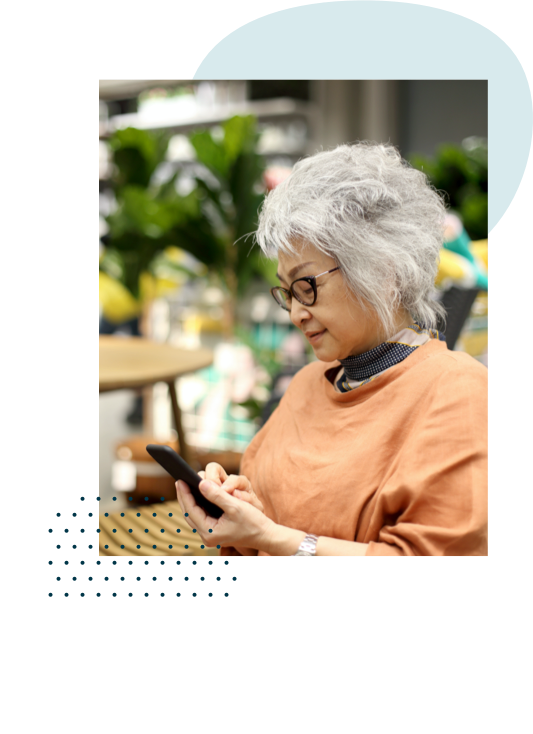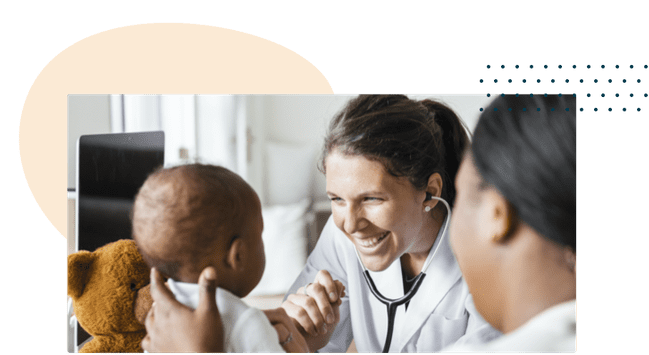 Are you an amazing doctor?
We're here to deliver an amazing healthcare experience by connecting doctors and patients who are a mutual fit. Grow your practice with us.