Connecting you with the right care
Need to make a Orthopedic Shoulder Surgeon appointment this week? Book the right appointment with the right doctor in your network.
Find the Best Orthopedic Shoulder Surgeons in New York, NY!
Kaly is an online booking system that allows you to find and schedule an appointment with an orthopedic shoulder surgeon near you. The system has been designed with you in mind, so it's easy to use. Just create a free Kaly account and then search for an orthopedic shoulder surgeon using parameters like your location, condition and insurance.
The search algorithm provides lots of options to narrow your search so that you always find the perfect orthopedic shoulder surgeon in New York. Perhaps best of all is that you can read verified reviews of the orthopedic shoulder surgeons from satisfied patients, helping you make your choice.
Once you've made your selection, check the available time slots and click a suitable time to book your appointment. The Kaly platform even lets you fill out all the necessary paperwork online before your appointment. You get timely reminders for your upcoming appointment, and the program keeps track of your future scheduled checkups.
4.9

Patients Commonly Treated
40% Neck Pain
30% Sciatica
15% Herniated Disc
15% Scoliosis
Find the Orthopedic Shoulder Surgeon Doctor you deserve
Kaly promises to deliver the best experience via its artificial intelligence program that locates the top-rated orthopedic shoulder surgeon, based on your search criteria. The algorithm has been coded with dozens of conditions that you can use to filter your search. The recommendations you get are always for top-notch orthopedic shoulder surgeons who deliver the best patient care experience.
Fast, secure, and convenient
Kaly has been designed to offer a secure, fast and convenient option to book an appointment. It takes mere minutes to find the best high-rate orthopedic shoulder surgeon in New York. The built-in security feature ensures your medical information is kept strictly confidential.
Get matched with amazing providers in New York,NY
Kaly has a huge database of doctors, dentists and surgeons, like orthopedic shoulder surgeons, at convenient locations. To find a top-rated orthopedic shoulder surgeon, you can search using location, insurance or condition. The search engine does all the work for you, matching you with the perfect orthopedic shoulder surgeon near you. Don't forget to read the reviews to get the feel for the orthopedic shoulder surgeon before booking an appointment at a convenient time.
Frequently asked questions
What is orthopedics?
Orthopedics is a specialized division of medicine that's devoted to problems associated with the muscles, bones, joints, tendons, ligaments and nerves. Injuries usually show up as pain in the shoulder, elbow, hand, wrist, foot, ankle, neck, back or hips. You may be referred to an orthopedic shoulder surgeon, for example, if your family doctor thinks your shoulder requires more expert diagnosis and treatment.
How does a doctor become an orthopedic shoulder surgeon?
An orthopedic surgeon undergoes several additional years studying in the field of orthopedics after the initial general medicine education. The focus of study includes the muscles, bones, joints, tendons, ligaments and nerves that can get damaged in any part of the body. A top-rated orthopedic shoulder surgeon has spent years diagnosing and treating patients suffering from conditions that plague the shoulder. This surgeon has become an expert in this area of the body.
Why do I need an orthopedic shoulder surgeon?
You may be afraid of seeing the orthopedic shoulder surgeon because of the word "surgeon." The misconception is that surgery is the only option for treatment. But this isn't necessarily the case, as surgery is often discussed only as a last resort. Instead, there are several non-invasive treatments your orthopedic shoulder surgeon may recommend, especially in the beginning.
The reason why your family doctor recommended a specialist is that your shoulder pain may not be a simple problem. You may have suffered a rotator cuff tear, a dislocated shoulder, shoulder labral tears, clavicle fracture or are suffering from osteoarthritis. An experienced orthopedic shoulder surgeon understands the symptoms associated with the various shoulder ailments and can make the right diagnosis.
How can I get an appointment with an orthopedic shoulder surgeon in New York?
Kaly provides a user-friendly interface. Just plug in your location, condition or insurance, and then click the search button. In a few seconds, you get a comprehensible list of all the available orthopedic shoulder surgeons in New York. Once you've chosen an orthopedic shoulder surgeon, check the availability and book your appointment with your chosen time slot.
What does it mean if an orthopedic shoulder surgeon is board certified?
Your search results show some orthopedic shoulder surgeons as board certified. This means that the specialist has passed a difficult written or oral examination to become board eligible. The American Board of Orthopedic Surgery (ABOS) is strict about the number of years of training and education the orthopedic shoulder surgeon must undergo before being allowed to take the board exam. To maintain the certification credentials, the orthopedic shoulder surgeon must also keep up with education and new developments in the field.
Can I find a female orthopedic shoulder surgeon nearby?
If you feel more comfortable consulting a female orthopedic shoulder surgeon, Kaly helps you find a high-rated specialist near you. Simply chose your preferred gender along with condition, insurance or location. Then do the search. The results display the names of all the female orthopedic shoulder surgeons near you.
How is my shoulder pain diagnosed by an orthopedic shoulder surgeon?
Before the orthopedic shoulder surgeon examines your shoulder, the doctor needs to understand your medical background, your physical activities and your chosen lifestyle. You may be a tennis player or have sustained a direct hit while playing football, which helps pinpoint reasons for your shoulder pain. Your shoulder pain may be a recurring problem, like an old shoulder injury acting up. The orthopedic shoulder surgeon examines your shoulder to understand what's causing your pain. Tests to confirm the diagnosis include an x-ray, MRI or ultrasound.
Can I find an orthopedic shoulder surgeon who accepts same-day, after-hour or weekend appointments?
Kaly offers a real-time filtering system to make your search more personalized. If you want a surgeon who accepts patients after hours or on Saturdays or Sundays, you can choose those parameters. The search results then display the matching surgeons. You can even filter for an orthopedic shoulder surgeon who is available now and accepts same-day visitations. Just log in, fill in the relevant information, select your time and schedule the consultation.
Do New York orthopedic shoulder surgeons accept my insurance carrier?
The Kaly system allows you to select your chosen insurance carrier on the search engine platform. This option allows you to narrow down your options for orthopedic shoulder surgeon and book an appointment with a specialist who accepts your insurance.
Can shoulder pain become serious?
While shoulder pain shows up in 7.5 million people a year, according to a national study, the symptoms can be diverse, depending on where and how you injured your shoulder. For minor injuries, icing the area and taking an over-the-counter painkiller can suffice, but it may aggravate the condition further. If left untreated, a minor problem can escalate into a major medical emergency. It's better to consult an orthopedic shoulder surgeon after a sports injury, especially if the pain doesn't go away in a few days.
You should schedule an orthopedic shoulder surgeon consultation soon if you notice certain conditions, such as:
You notice swelling on the shoulder.
There's a lump near or on the shoulder.
Your arm suddenly feels numb and weak.
Your shoulder hurts more when you start playing sports again.
You can't lift your hands above your shoulders without feeling pain.
You hear a crack or a pop when you move the shoulder.
Can I book a video visit appointment with an orthopedic shoulder surgeon for emergencies?
Some of the orthopedic shoulder surgeons allow consultations via the video. The Kaly search engine system displays an icon with the specialists who offer this service. You can also check if video visits are insured by your insurance coverage by using the filter option in the Kaly platform.
How to choose your Orthopedic Shoulder Surgeon?
Not sure which shoulder and elbow doctor to choose, or how? Follow these simple steps to book with the best shoulder and elbow doctors in New York today: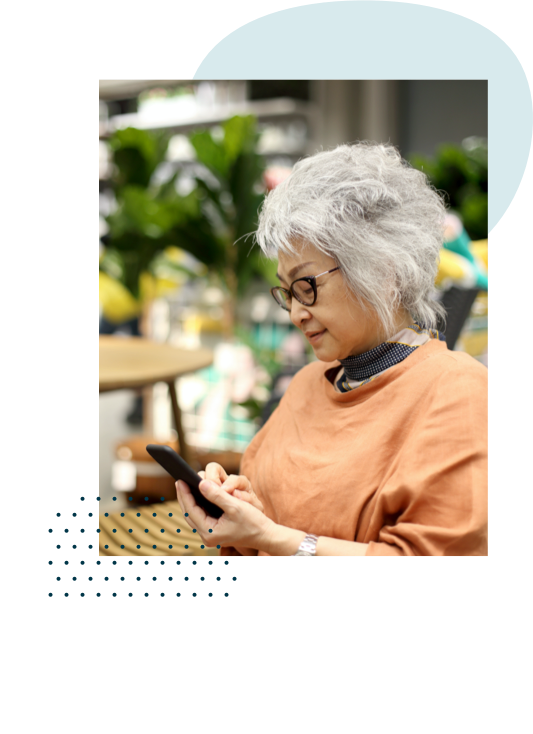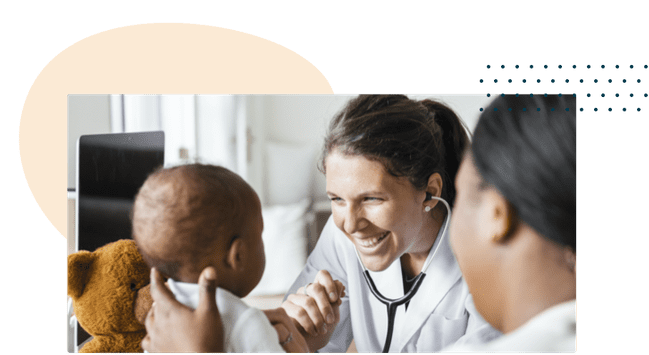 Are you an amazing doctor?
We're here to deliver an amazing healthcare experience by connecting doctors and patients who are a mutual fit. Grow your practice with us.