Connecting you with the right care
Need to make a Orthopedic Surgeon appointment this week? Book the right appointment with the right doctor in your network.
Find the Best Orthopedic Surgeons in New York, NY!
Kaly helps you find the leading orthopedic surgeons in your area. The system empowers you to take charge of your orthopedic health without wasting time or patience in the process.
To locate nearby orthopedic doctors, simply enter your condition, location and insurance information, and then let the Kaly search engine do the rest. You're able to read reviews from other actual patients and even check each orthopedic physician's appointment availability. Once you select the orthopedic surgeon who's right for you, choose an appointment time and book instantly.
Your free Kaly account allows you to fill out all forms ahead of time so you can avoid waiting room delays. And the system even sends you appointment reminders, ensuring that it's easy for you to keep track of your schedule.
4.9

Patients Commonly Treated
40% Neck Pain
30% Sciatica
15% Herniated Disc
15% Scoliosis
Find the Orthopedic Surgeon Doctor you deserve
Kaly was designed with you in mind, so the straightforward platform has everything you need to find a top-rated orthopedic specialist near you. It takes the guesswork out of searching for an in-network provider. It even shows you what real patients are saying to help you choose the right orthopedic surgeon for your needs.
Fast, secure, and convenient
Kaly knows your time is valuable. That's why it provides you with everything you need to quickly discover the perfect local orthopedic doctor. This no-cost service is available 24/7, so you can book appointments when it's convenient for you. And the system always keeps your personal details secure and private, per HIPAA requirements, ensuring that you're always fully in control of your medical information.
Get matched with amazing providers in New York,NY
Kaly is for patients who want to worry less about searching for doctors or making appointments and focus more on staying well. Your free Kaly account makes it easy for you to narrow down your search for an orthopedic provider in New York. Simply search by condition, insurance or location and book with a top-rated orthopedic physician instantly. And if you're not sure which insurance plan you have, just access the Kaly Insurance-Checker to find out so you can select your provider with confidence.
Frequently asked questions
What is an orthopedic surgeon?
Orthopedic surgeons are medical doctors who specialize in the musculoskeletal system. In other words, these doctors treat problems with the muscles, bones, joints, tendons, ligaments and nerves. Many orthopedic specialists further narrow their scope to a specific part of the body, such as shoulders and elbows, feet and ankles, or hands and wrists. Some orthopedic surgeons specialize in sports injuries. Orthopedic doctors often work closely with physical therapists and occupational therapists during the rehabilitation process.
What conditions does an orthopedic surgeon treat?
Before you set an appointment with an orthopedic surgeon, it's useful to understand the types of conditions these doctors typically treat. Some of the most common conditions that orthopedic specialists treat include:
Arthritis
Bursitis
Tendonitis
Acute musculoskeletal injuries
Dislocations, sprains and fractures
Nerve compression
Muscle, tendon and ligament tears
Spinal stenosis
Bone tumors
Degenerative joint disease
Bone infections
Spinal deformities
Some of the conditions orthopedic surgoens treat can be resolved without surgical intervention. But for other issues involving your bones, muscles or joints, surgery may be the most effective route. Following your initial visit and any necessary diagnostic tests, your orthopedic surgeon reviews the best treatment options for your specific situation.
What types of treatment do orthopedic surgeons offer?
The type of treatment you receive from an orthopedic doctor depends on the type and severity of your condition. Most doctors prefer to begin treatment with the least invasive procedures, such as corticosteroid injections in your back, ligaments, joints or tendons. When necessary, other treatments performed by an orthopedic surgeon include:
Arthroscopic procedures
Joint fusion
Fracture care
Joint replacements
Ligament reconstruction
Tendon repair
Spine surgery, such as discectomy, foraminotomy, laminectomy and spinal fusion
Amputation
What can I expect on my visit to an orthopedic surgeon?
During the initial visit, your orthopedic surgeon performs a physical examination and asks you questions to get an understanding of your mobility issues and pain levels. Your doctor takes any past injuries and treatments into consideration. Then the specialist may also order additional tests to determine the appropriate treatment options, such as:
X-ray. This is the most commonly used orthopedic screening tool for bone and joint issues, such as fractures, osteoporosis and arthritis. It produces clear images of your bones and other solid structures.
Magnetic resonance imaging (MRI). This test uses magnetic fields and pulsed radio waves to create a computerized cross-sectional view of bones, internal structures and soft tissues.
Ultrasound. An ultrasound device uses high-frequency sound waves to create a computer-generated visual representation of internal organs and tissues.
Computed tomography (CT scan). This test, also referred to as a CAT scan, uses x-ray imaging in combination with computer technology to produce a clear, full 360-degree view of the internal organs and tissues.
Bone density scan. Vital to detect osteoporosis, this painless test uses x-rays or ultrasounds to determine the amount of bone minerals that are present in the bone.
Can I find a female orthopedic surgeon on Kaly?
The algorithms used in Kaly allow you to search for a specific gender in addition to the other parameters. You can find only female orthopedic surgeons, if that's what you wish.
Will the orthopedic specialist take my insurance?
If you do not want to pay out-of-pocket, ensure that your doctor accepts your insurance. That has to be a priority in your search. On Kaly, you have the ability to find a list of in-network doctors. All you need to do is filter your search on Kaly with your insurance carrier and plan.
Can I find an orthopedic surgeon who sees patients after hours?
On Kaly, you can search specifically for an orthopedic surgeon in New York with availability in the evenings. Many orthopedic doctors also offer early morning and weekend appointments. Office hours are another search parameter.
Are video visits with an orthopedic doctor covered by my insurance?
More often than not, insurance companies provide coverage for video visits. They typically charge the same as they do for in-person visits. On Kaly, you're able to search specifically for an orthopedic doctor in New York who accepts your insurance for electronic, online visits. Select your insurance carrier and your specific plan from the menu on the page.
How are the orthopedic surgeons on rated on Kaly?
Kaly makes it possible for you to find orthopedic surgeons nearby who are highly rated by other patients. All ratings are verified reviews submitted by actual patients. Through the personal reviews, you also can get an idea of the practice style and friendliness of the staff. On Kaly, patients are invited to review their experience once an appointment is completed. Keep in mind that every review has to comply with strict Kaly guidelines.
How can I find the best orthopedic doctor near me?
If you're ready to schedule your appointment with an orthopedic specialist in New York, use Kaly to connect with orthopedic doctors and surgeons in your area. Log on when it's convenient for you and browse our list of top-rated physicians. In minutes, you'll find in-network orthopedic specialists that you can book with instantly. The easy-to-use platform provides you with the tools you need to efficiently manage your health care and your busy schedule.
How to choose your Orthopedic Surgeon?
Keep the following factors in mind while choosing an Orthopedic Surgeon: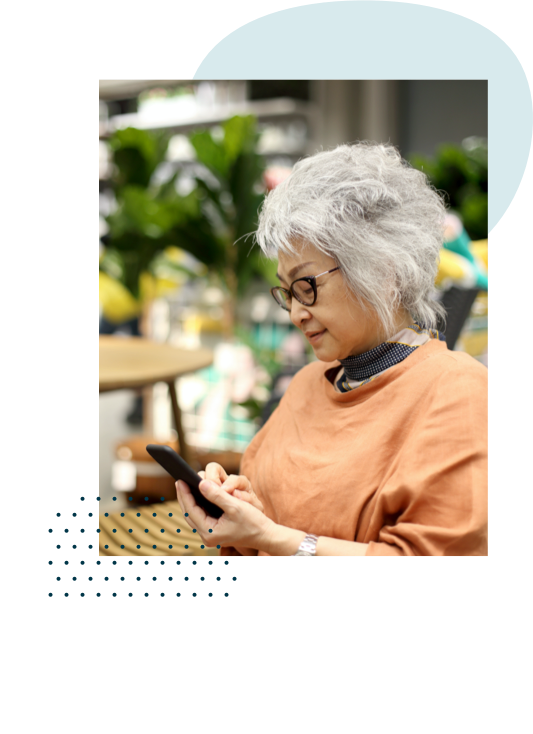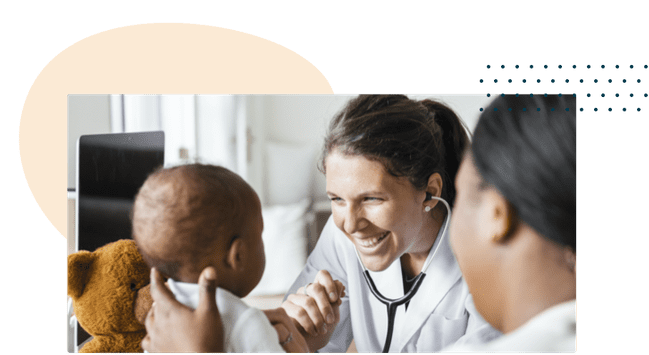 Are you an amazing doctor?
We're here to deliver an amazing healthcare experience by connecting doctors and patients who are a mutual fit. Grow your practice with us.