Connecting you with the right care
Need to make a Podiatrist appointment this week? Book the right appointment with the right doctor in your network.
Find the Best Podiatrists in New York, NY!
Kaly is a user-friendly scheduling system that lets you make online appointments with a top-rated podiatrist near you. The simple interface is easy to use for even non-technical patients. Just create a free Kaly account and search for a highly recommended podiatrist, using parameters like your location, condition and insurance carrier. Reviews from verified patients help narrow down your search. Precise algorithms search through numerous doctor profiles to match you with the right podiatrist.
When you are ready to book an appointment, you can see the available times for your chosen podiatrist. Select a time slot that's convenient for you and make the appointment. Kalpysys even takes the stress out of filling forms in the office by offering an online option. Additionally, Kaly has been designed to prevent you from ever missing an appointment. You get friendly reminders before your appointment, and the system can even remind you of future necessary checkups.
4.9

Patients Commonly Treated
40% Neck Pain
30% Sciatica
15% Herniated Disc
15% Scoliosis
Find the Podiatrist Doctor you deserve
Kaly is highly intuitive to your needs. It finds the best podiatrists in New York. The algorithm is designed with built-in search filters, so you can search by your location, insurance and condition, which helps you narrow down the list. The results contain all the highly recommended specialists in podiatrist within your area.
Fast, secure, and convenient
Kaly delivers a fast, convenient service that takes the guesswork out of finding the right top-notch podiatrist in New York. Simply enter your requirements and let Kaly handle the search. And all the information you put into Kaly remains safe, due to a highly sophisticated security feature that priorities securing patient data.
Get matched with amazing providers in New York,NY
Kaly is the first-ever system that can boast of having thousands of medical and dental professionals under one program. You can search the vast dataset to find your podiatrist by selecting criteria to search for location, insurance, condition and other parameters that you can set. All the professionals and specialists have been vetted for their qualifications and quality of service, but if you're still unsure, you can also read verified reviews from satisfied patients before settling on a podiatrist.
Frequently asked questions
What is a podiatrist?
Podiatrists are medical specialists who hold a Doctor of Podiatric Medicine degree. The training during the four years of study focuses solely on the feet, ankles and lower legs. After getting the degree, the podiatrist must also take examinations at national and state level to qualify for a license. Look for board certified podiatrists, who are governed by The American Board of Podiatric Medicine.
Most podiatrists are considered as physicians, and those who are certified by the American Board of Podiatric Surgery or The American Board of Foot and Ankle Surgery can also perform surgical procedures for problems like foot deformities, trauma to the foot or foot diseases. Some specializations within the podiatric field besides surgery are sports medicine, pediatrics, diabetic and wound care.
How can I get an appointment with a recommended podiatrist in New York?
Podiatrists are basically foot doctors who take care of your feet, ankles and lower legs. If you need to consult a podiatrist, use Kaly to search for one in your area. The search engine is easy-to-use, allowing you to narrow your search according to your location, insurance and condition. Once you've found a top-rated podiatrist, check for real-time, available time slots and book an appointment.
How can a podiatrist help me?
Podiatrists diagnose and treat all types of problems associated with the feet, ankles and lower legs. Common problems you may consider just minor irritations, such as bunions, corns and calluses, must be checked and resolved quickly. Foot infections like septic joint, cellulitis, abscesses and gout can become severely painful if left untreated. Your podiatrist quickly treats infections, preventing them from escalating.
Other ailments your podiatrist addresses include:
Toenail and skin conditions, such as warts, tinea pedis, paronychia, ingrown nails, rashes, dermatitis and xerosis
Problems with your gait, such as drop foot, neuroma and plantar fasciitis
Foot pain due to a plantar plat injury, edema, lymphedema or venous insufficiency
Osteoarthritis and rheumatoid arthritis that cause swelling and pain
Soft tissue masses or tumors, such as ganglion cysts or fibroma
Surgery for foot conditions like hammer toes
Bone spurs, especially in the heel area that are causing pain
Can I choose a female podiatrist from New York?
Kaly has been designed to provide a flexible end-to-end service. So, if your preference is for a female podiatrist within your area, you can search for one with Kaly. In the search interface, select your preference for female foot specialists and the algorithm finds them, based on all your search criteria. The results show all the local podiatrists who are female in New York.
Can podiatrists help someone with diabetic symptoms?
It's an unfortunate fact that more than 65,000 lower leg amputations take place due to the mismanagement of diabetic foot problems. But studies also show that the risk factor toward amputation gets reduced by 85 percent when you seek out a podiatrist early on for all foot-related problems. Your podiatrist provides basic care of your feet and treats any bunions, ingrown nails, foot infections, calluses and foot injuries immediately.
Can I find a podiatrist who accepts same-day, after-hour or weekend appointments?
Kaly offers plenty of options for online bookings, especially since some patients may need emergency podiatric consultation due to pre-existing conditions like diabetes. For this reason, the search engine algorithm has been coded with set filters like same-day, after-hour and weekend appointments, along with condition, insurance and location parameters. Select your preferred top-rated podiatrist from the results and make a booking on the same day, after-hours or on a Saturday or Sunday.
How can I check if my insurance is accepted?
On Kaly, you can pick your insurance carrier from the drop-down menu. This allows the search results to be precise and only show those high-rated podiatrists who accept your insurance.
Should I check with a podiatrist before starting a running program?
Exercise is good for health and running is one of the easiest ways to get back in shape. It's recommended that runners seek the help of a podiatrist to ensure optimal foot health. Women especially are four times as likely to get foot problems than men, mostly because they wear high heels. Your podiatrist may suggest orthotics or custom foot supports to help balance out any biomechanical inadequacies, as running puts about three to four times more pressure than your body weight on your feet.
Is there a way to get video visits?
Kaly comes with several value-added services, such as being able to search for podiatrists who offer video visits. It may be you are unable to visit the podiatrist, but need medical assistance or advice. In such cases, Kaly comes in handy, as you can use this service to find a podiatrist who offers video visits near you. You can even streamline the search to include video visits with insurance carriers to see if your insurance covers such services.
What can I expect during my first visit to the podiatrist?
If this is the first time you're visiting a podiatrist, you should make a list of all your medical conditions, symptoms, hereditary issues and current medications. Knowing this beforehand makes it easy to answer any questions the podiatrist may ask, thus speeding up the process. Your podiatrist also examines your feet for common problems like bunions, corns and open wounds that haven't yet healed. Sometimes, you may need to get an x-ray or MRI, especially if the podiatrist suspects that you have a sprain, fracture, heel spur or other soft tissue problems.
How to choose your Podiatrist?
Keep the following factors in mind while choosing a Podiatrist: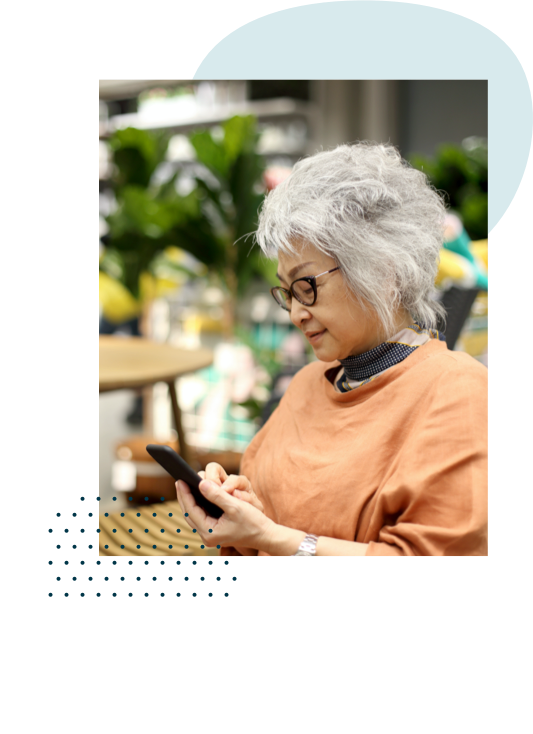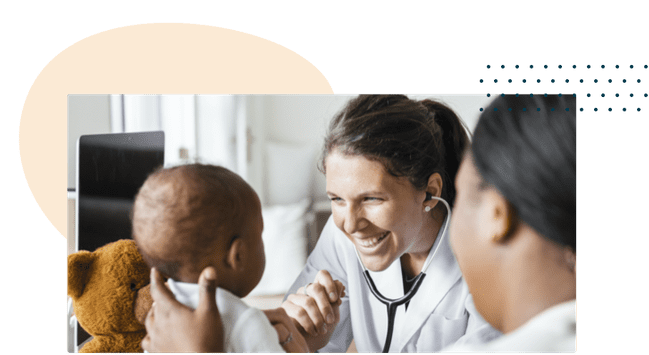 Are you an amazing doctor?
We're here to deliver an amazing healthcare experience by connecting doctors and patients who are a mutual fit. Grow your practice with us.