Connecting you with the right care
Need to make a Spine Surgeon appointment this week? Book the right appointment with the right doctor in your network.
Find the Best Spine Surgeons in New York, NY!
Use Kaly to schedule appointments with top-rated spine surgeons in New York. Kaly provides a platform for instant bookings. Simply search by your back condition, your location or your insurance carrier, and you get the best spinal specialist that fits your needs. When you're unsure of which spine surgeon to choose, you can read verified reviews from patients like yourself. Find a spine surgeon near you today!
Once you select spine surgeon, you can see the real-time availability for every spine surgeon on the list. Match your availability with the spine surgeon of your choice and select an open time slot. Be sure to make a free Kaly account to get reminders of your appointments and to help you keep track of your health checkups. You can also fill out the in-office forms online using Kaly.
4.9

Patients Commonly Treated
40% Neck Pain
30% Sciatica
15% Herniated Disc
15% Scoliosis
Find the Spine Surgeon Doctor you deserve
Kaly delivers an amazing health care experience by connecting you with verified spine surgeons. The primary goal is to help you make the best decisions when choosing a spine surgeon.
Fast, secure, and convenient
Kaly provides a streamlined health care experience by quickly connecting you with spine surgeons and spine surgeons. Use the system to empower you to schedule the most convenient appointment with your chosen spine surgeon. And your medical information remains protected.
Get matched with amazing providers in New York,NY
Search for a local spine surgeon, and you're paired with doctors who have expertise in the diagnosis and treatment of back conditions and injuries. View details, such as your spine surgeon's location, accepted insurance plans, patient reviews and upcoming availability. You can choose the right provider for you and schedule your consultation right away.
Frequently asked questions
How common is back pain?
Back pain is the leading cause of disabilities. Additionally, back pain is the fifth most common complaint about pain that leads to medical care. Close to 80 percent of people experience back pain at some point in their lifetime.
What causes back pain?
Back pain can be the result of many different problems, such as chronic conditions or a traumatic injury. Once your back's bones, ligaments, tendons, cartilage or muscles are damaged or swollen, the resulting pain will continue to affect the nerves in your spine. Chronic conditions that can lead to acute or chronic back pain include:
Degenerative disc disease
Sacroiliac joint dysfunction
Scoliosis or curvature of the spine
Sciatica
Kyphosis or a rounded back
Spinal tumors
Sacroiliac joint dysfunction
Osteoporosis
Osteoarthritis
Spinal stenosis
Spondylolisthesis
Repetitive motion injuries
Traumatic injuries, as from a fall, auto accident
Sports injury
Sprains and strains
Soft tissue bruising
Spinal compression
Fractures
Bulging discs
Herniated discs
When should I see a spine surgeon for my back pain?
Seek medical care as soon as possible from an expert spine doctor if you experience:
Fever associated with back pain
A trauma that hurt your back
Numbness in hands and/or feet
Trouble using the bathroom
Difficulty walking
Unexplained weight loss
Back pain that doesn't respond to at-home care for six weeks or more
When do you need to see a spine surgeon?
It's likely you need care from an experienced spine surgeon if you have:
A persistent feeling of stiffness or aching anywhere along your spine, from the base of your neck to your tailbone
Pain that moves from your lower back to the buttocks, down the back of your thigh, or into your calf and toes
The inability to stand straight without having pain or spasms in your lower back
A sudden sharp pain in your neck or upper back
A chronic ache in the middle or lower back, especially after sitting or standing for long periods of time
What kind of surgery does a spine surgeon perform?
If all else fails, you may need spine surgery. Your expert spine surgeon may advise that you undergo surgery to fix your back problem. Surgical spine treatments include:
Vertebroplasty and kyphoplasty
Spinal laminectomy
Discectomy
Foraminotomy
Nucleoplasty
Spinal fusion
Artificial disk replacement
What factors do I need to consider when choosing my spine surgeon?
Keep the certain factors in mind while choosing a spine surgeon, such as:
Insurance. If you don't want to pay out-of-pocket, make sure your doctor accepts your insurance. On Kaly, you can find a list of in-network doctors.
Location. Ensure the spine surgeon's office is in a convenient location.
Type of spine surgeon. Depending on the nature of your condition, you can pick a specific type of back surgeon to suit your needs.
Office hours. The spine surgeon that you choose should have appointment time slots that are well-suited for you now and in the future.
Patient reviews. Find a spine doctor who has high ratings through the trustworthy patient reviews on Kaly.
Can I make a same-day appointment with a spine surgeon in New York?
Usually, patients who use Kaly can search for a local spinal specialist, book an appointment and see the spine surgeon within less than 24 hours. Many doctors listed on Kaly offer same-day appointments. Additionally, Kaly makes it easy for you to search for real-time availability of a spine surgeon who accepts your insurance. Once you find the doctor you want, you can make an appointment online and fill out most of the necessary paperwork, saving you time when you get there.
Can I book a video visit with a spine surgeon online?
All spine surgeons in New York on Kaly who see patients through online video visits have a video icon posted on their profiles. You can also filter your search results to show only a spine surgeon who offers video visits.
Will my New York spine surgeon take my insurance?
Kaly lets you search specifically for a spine surgeon who takes your insurance. All you have to do is select your carrier and insurance plan on the drop-down menu on the page. If you aren't positive about which plan you have, you can make use of the Kaly Insurance-Checker to figure it out. Most insurance companies allow video visits and charge the same as they do for in-person visits.
Can I find a female spine surgeon in New York?
When searching for a spine surgeon on Kaly, you can filter your search by gender, in addition to the other criteria. Then, your results only show spine surgeons who match your preferences for a female spine doctor.
Can I find a spine surgeon who sees patients after hours?
On Kaly, you're able to search specifically for a spine surgeon with availability early in the morning, in the evening and on weekends.
How are spine surgeons rated on Kaly?
Kaly makes it possible for you to find spine surgeons in New York who are highly rated by other patients. All ratings are verified reviews submitted by actual patients. On Kaly, patients are invited to review their experience once an appointment is completed. Keep in mind that every review has to comply with Kaly guidelines.
How to choose your Spine Surgeon?
It is important that you keep the following factors in mind while choosing a Spine Surgeon: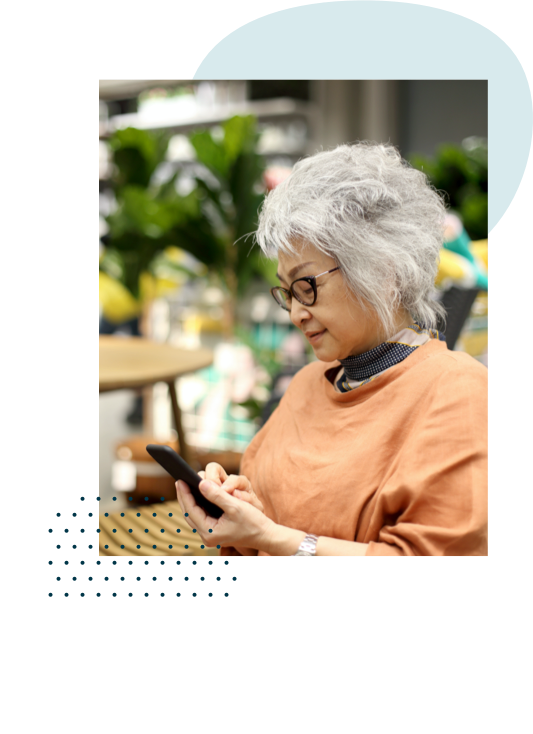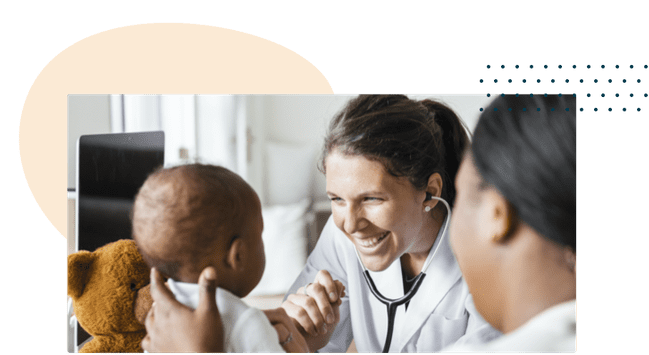 Are you an amazing doctor?
We're here to deliver an amazing healthcare experience by connecting doctors and patients who are a mutual fit. Grow your practice with us.